After last season's total failure in all competitions, primavera boss Fabio Grosso has turned the tables this term, not only leading his young charges to top spot in the league campaign but recently achieving victory in the prestigious Viareggio tournament.
And now, with one piece of silverware already collected, the U19 side has the chance to add more glory as this afternoon they face Inter Milan in the first of two ties of the Coppa Primavera Finale. The second leg will be played in Milan on Wednesday 13th of next week.
Our path to the final
(H) 3-2 Como – Vitale, Clemenza, Udoh
(H) 2-1 Sampdoria – Clemenza, Blanco
(A) 1-2 Spezia – Bove, Toure
Quarter-final 
(A) 0-3 Genoa – Favilli 2, Clemenza
Semi-final
(A) 0-1 Fiorentina – Kastanos
(H) 3-1 Fiorentina – Clemenza, Morselli, Kean
The stars of the primavera's rise to such great heights have been…
Luca Clemenza, the attacking midfielder who unfortunately suffered a horrid cruciate ligament injury in the 4-0 demolition job against Milan in the Viareggio. Not expected back in training until September he can look back on a solid season of development, and hope to pick up where he left off upon his recovery. 14 goals and 3 assists from 29 appearances.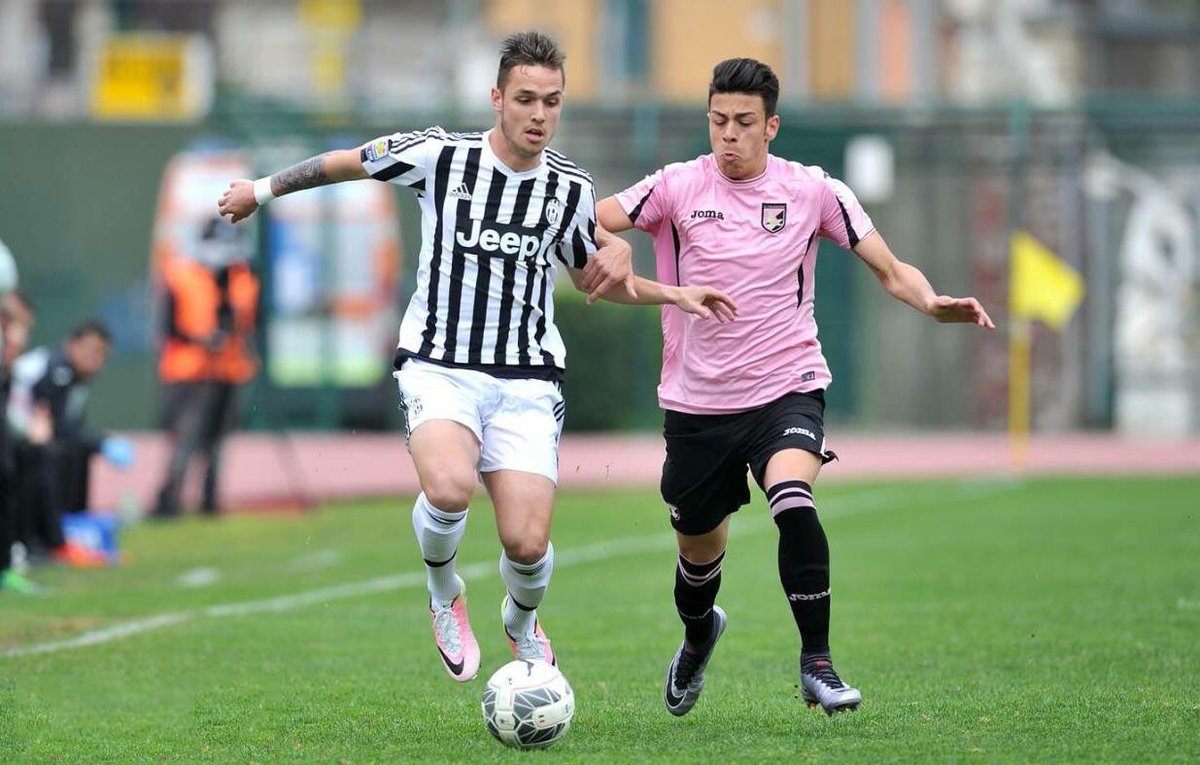 Pol Lirola, 18 year old Spanish fullback with an eye for goal, solid engine and sound distribution. 3 goals and 7 assists from 32 appearances. Has caught the eye on numerous occasions, a mainstay of the side. If his progress continues with such vigour, perhaps we might see him make an appearance in the senior side before the season draws to a close, as an apprentice to the Swiss Locomotive.
With 14 goals and 6 assists from his 26 games, Favilli continues to mature splendidly. A regular for the Italy U19 side, for whom he has plundered 5 goals from 8 caps, the prima punta looks to have a bright future ahead of him and will surely be loaned to a senior side in the Summer.
Our other prima punta, Nicola Pozzebon, has fared equally potently, and together they have led the front-line for Grosso's multi-cultured set of starlets with strength, power and increasing accuracy in the final third.
Whilst a year older than his comrades, 19 year old Alessio Di Massimo must be credited for hitting the ground running since moving to the club in January. Already rumours abound of a move to a Serie B club in the offing, which comes as no surprise for the prodigy, who has scored 6 goals and 2 assists from his 14 selections thus far. Blessed with searing pace, impressive dribbling ability and an eye for goal, I will follow his progress with a spark of excitement in my eyes.
Also arriving recently, Joss Didiba, an 18 year old Cameroonian recruit on loan from Perugia who looks closer to 40, has been making waves in our colours. Immensely powerful, hard running box to box midfielder, his gargantuan physique makes small fry of many of his opponents.
Wonderful work from Lirola to set up the first for the African. And it was one of many fine deliveries into the box from Cassata which led to his Didiba's second. The third, from Di Massimo was something special.
Finally a mention for the one player who may well be the only primavera player of whose name many juventini are already familiar…
The departure of Tevez was met with understandable dismay, yet less surprise, for we knew that he longed for a return to his homeland. What could have been had he remained for one more season is not worth pondering, for the fact of the matter is that he left and in his place came Vadala on a two year loan from Boca, as well as options on three of their most promising starlets. Namely Bentancur, Cristaldo and Cubas. The first of that trio is blossoming in the senior Boca side, alongside Tevez, Cristaldo has been shipped out to Elche of the second tier of Spanish football where he is playing regularly and Cubas is finding games harder to come by in the talented Boca midfield.
It has taken some time for Guido to adjust to his new surroundings, yet it is fair and welcome to conclude that he is proving his worth, going from strength to strength. A solid showing in the Viareggio has been transplanted to league form, confirmed as he grabbed the winner last weekend from the penalty spot in the 1-0 win over Novara. 6 goals and 6 assists in 30 games may not seem particularly impressive but he has often featured from the bench, due to the formidable form of mainly Clemenza, yet also Kastanos, both of whom are vying for the trequartista role. His form has clearly been improving and it will be intriguing to see what we do with the player come the Summer, for as far as I am aware, we cannot loan a loaned player, which would be the natural rite of passage for a talented youngster too old to feature in the primavera next term. Yet we are allowed to field one over-age player, and perhaps that will be Vadala. Or…we purchase the player, then loan him. As to why we were so keen on bringing him into the fold…
And yet I must also mention Bioty Kean, the 16 year old, whose star looms ever brighter on the horizon of the night sky. A phenomenon in the making. Who after much haggling from his agent Mino Raiola, will soon sign a professional contract with Juve under the condition that he is loaned to a foreign club for next season.
Forza Juve…