Torino 0-1 Juventus

Scorers:  Alex Sandro 33 (J)

---
Alex Sandro converted Federico Bernardeschi's cross to score the only goal of the Derby Della Mole and ensure Juventus a vital victory.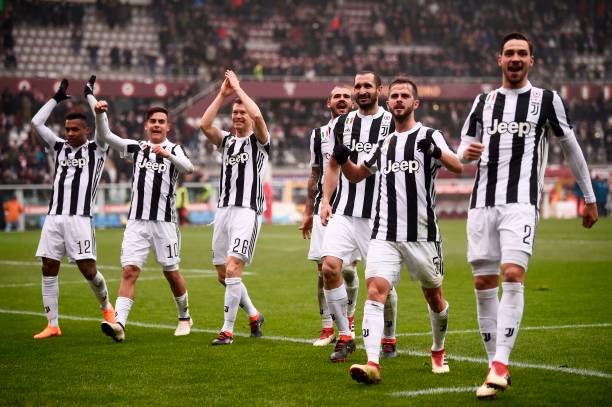 Biggest winner/biggest loser:
Nothing about this game struck me as an easy three points, and that's not even factoring in the emotional aspect of a city Derby. Toro are not as bad a side as many would believe, but they do lack that killer instinct in the final third, especially since Belotti has struggled for form since his return from injury. Defensively, they were pretty sound, and it took some great work from Fede Bernardeschi to unlock the back line and provide the assist for the only goal of the game. At no stage afterwards did we look in trouble and the team seemed pretty content to let Torino have the ball while Daniele Rugani and Giorgio Chiellini shadowed Belotti at every turn. Despite the positive outcome, the injuries to Bernardeschi and Gonzalo Higuain left a bitter taste and we wait on news, particularly on the youngster who has impressed since the turn of the year. Juve the winners, and the losers, in a sense.
Takeaways from the performance/areas of improvement:
We still lack cohesion in every area, bar the defence. At times, the players were clustered together, bunched up, hunting the ball or looking for a pass. On other occasions, Pjanic was dropping deep with no runners in front of him, his midfield partners pushed far up in the opposition half. Despite the lack of chemistry, we've managed to grind out wins in the tougher matches by displaying a some grinta and relying on an individual player to step up and make the difference. I've said all along, and i maintain that we are capable of so much better than we've shown this season – The attack is still being held back by some inexplicable need to play cautiously while the midfield is lacking energy and bite. All this may change in the weeks ahead, but it seems we are too deep into the season for Allegri to magically get the team playing better as a collective. If we can maintain our current effort levels and take points in the trickier games, the title may come down to the last few rounds.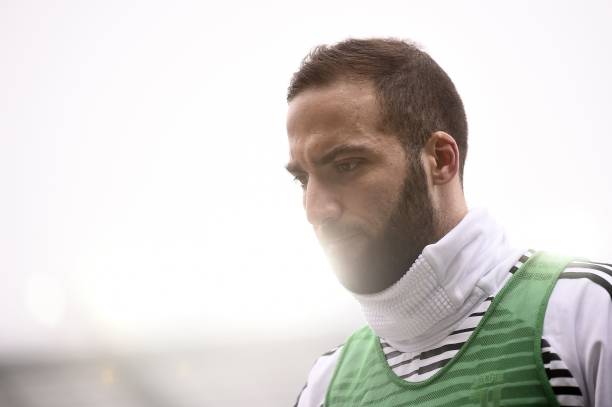 Injury updates:
It seems our injury woes know no bounds at present – Gonzalo Higuain made took a tumble at the start of the game, taking a knock to the ankle in the process. There's no official word from the club as yet, but the various media outlets report that the injury isn't too serious and Pipa could be back in time for this weekends match against Atalanta. Mario Mandzukic is recovering from a fever and Allegri seems optimistic that he'd be back in the coming week while Andrea Barzagli is still nursing a calf issue that could keep him out until next week. Blaise Matuidi recovered earlier than anticipated and will return to training on Wednesday along with Paulo Dybala who managed 30 mins or so against Toro. Benedikt Howedes is back in the squad following his latest injury layoff, but there's concerning news regarding Fedeico Bernardeschi who has damaged ligaments in his knee. Once again, there's no official word from the club, but there's speculation that he may miss up to a month of the season if the injury is as bad as initially reported.
Outlook for next fixture:
Atalanta were a tricky opponent to face early on in the season, in part because they hadn't ventured all that far in the Europa League and Gasperini was sticking to a tried and tested starting XI. Fast-forward five months and La Dea are still going strong, albeit with heavier rotation among the team and a few signs of weariness as they try and remain competitive on three fronts. The Coppa Italia game seemed to be a good indicator of how best to tackle them: Press them and play on the front. In short, attack!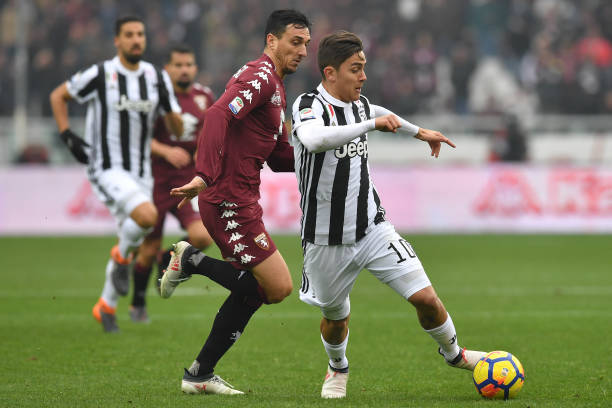 Opposition:
Toro have been playing well this season and despite the sacking of Sinisa Mihajlovic, I think they've punched above their weight. Ninth place and two losses in fourteen matches is no bad thing considering the competitive nature of the league this time round, perhaps it's the number of draws that cost the Serb his job. Mazzarri has done a good job of steadying the ship and the defence certainly seems to have improved, but the attack seems to centred on Belotti, and when he's taken out of the game, the likes of Ansaldi and Falque seem to struggle. They rarely sustained any pressure and despite having an early advantage as Juve reorganised, they barely tested Szczesny beyond a few straightforward saves.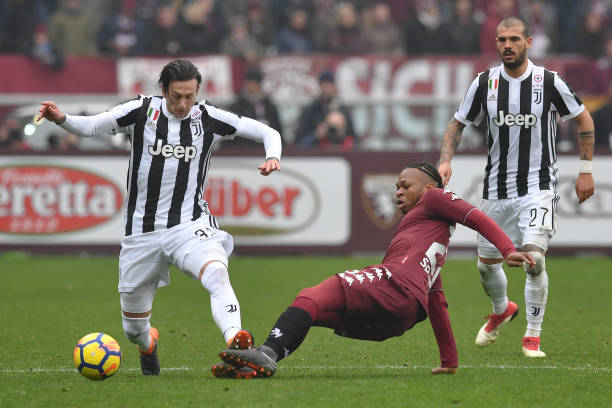 Best new signing on the field:
Federico Bernardeschi is growing in stature, confidence and competence. Quite why he remains on the bench so often is beyond me, as he's shown more than just goals and assists in the handful of performance this season. His movement off the ball is superb, he tracks back when needed, offers some unpredictability in attack and seems to anticipate his teammates movement – On at least two occasions he made great runs through the middle but was left frustrated as the ball inevitably went backwards as opted for safety each time. I have firm faith in the youngster as he has shown great character so far this season, never complaining over a lack of playing time, rather knuckling down and giving his all when called upon.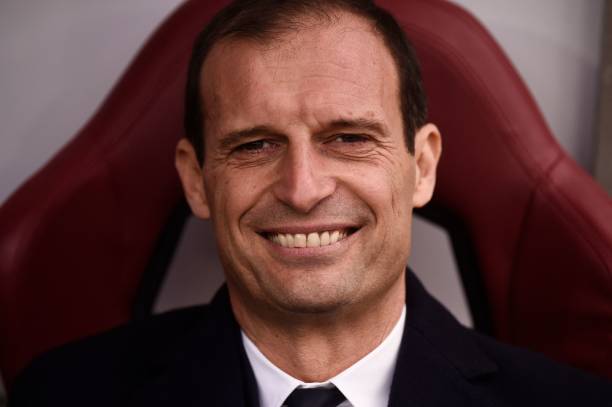 Manager Review: 7/10
It was difficult to see how else the Mister could have fielded the team, although his reluctance to play Marchisio is a worrying sign. On the surface, it could simply be down to lack of fitness, but given the angry outburst from Principino's better half, perhaps there is more than meets the eye. I suspect we will have to wait until the summer to see a definite outcome. In terms of formation, there's no question that 4-3-3 was the way to go, given the dismal showing against Spurs where our two-man midfield was simply overrun. The substitution's made sense and it was good to see Paulo Dybala back on the field. He took just a few minutes to craft two clear cut chances, and while he could have done better with his second effort, it's clear what we've been missing during his recuperation.
Formation/squad selection grade: 7/10
Given the options available, I doubt the starting XI could have looked any better. Gigi probably needed a rest following the horror show against Spurs midweek where he looked a little rough around the edges and perhaps could have done better on both Spurs goals. Szczesny looked untroubled and the defence did much of the hard work, especially young Daniele Rugani who marshaled Andrea Belotti very well. The midfield is doing the best it can, given it's obvious limitations. Stefano Sturaro put in a solid shift but his inclusion raises questions over Claudio Marchisio's lack of playing time. Up front, it was unfortunate to see both forwards pick up unfortunate injuries that may result in a change of formation and tactics in the weekends match against Atalanta.
Lineups:
Torino: Sirigu; De Silvestri (Edera 80), N'Koulou, Burdisso, Molinaro; Rincon; Iago Falque, Baselli (Niang 54), Obi (Acquah 71), Ansaldi; Belotti
Juventus: Szczesny; De Sciglio, Rugani, Chiellini, Asamoah; Khedira, Pjanic, Sturaro; Douglas Costa (Dybala 66), Higuain (Bernardeschi 15) (Lichtsteiner 92), Alex Sandro
Ref: Orsato
Statistics:
Man of the Match: Federico Bernardeschi

  Flop of the Match: N/A

  Corners: 3

  Pass Accuracy: 85%
  Shots on Target: 3
  Total Shots: 7
  Ball Possession: 51%

  Formation:  4-3-3