The following is a guest post from Rocco Fasano – You can follow him here on Twitter.
Higuain, Pjaca, Ramsey, Rabiot, Buffon, Demiral, Romero, Pellegrini, De Ligt, Danilo and Han.  Then: Barzagli (end of contract), Caceres, Orsolini, Rogerio, Spinazzola, Cancelo and Kean.
This is the illustrious list of 2019-20 incoming and outgoing transfers, respectively.
Too simplistic to suspend judgement until the end of the season in order to truly judge.  I'll draw my conclusions from a September point-of-view: Juventus is stronger.
Juventus's mercato trajectory began in a "linear" fashion: beginning with a much needed "beef-up" at centre midfield with Ramsey and Rabiot – much needed, as mentioned, since the Bianconeri only had four available in 2018-19.  To the seasoned, world-class (argue all you want) Welshman and Frenchman Paratici and Co. add two younger, not well known defenders Demiral and Romeo.
Then the jab to the juventino's gut: saying goodbye to Spinazzola for a younger, more physically imposing – and perhaps less injury prone – left back, Luca Pellegrini.  The club's need to produce a plusvalenza – the Italian word for accounting profit (we won't get into the calculation here) – the main culprit.
Buffon's sweet return home was celebrated by every Juventino, bringing back memories of great wins together from the statesman of Italian football par excellence. The use of French is intended.
And then the big bang: De Ligt. Juventus acquired the Dutchman – who has received awards for the most promising player of his generation – for a steal: only €75 million over five years. There is that pesky rescinding clause, which may come back to bite in a few years' time.
Then, the crescendo comes to an abrupt end.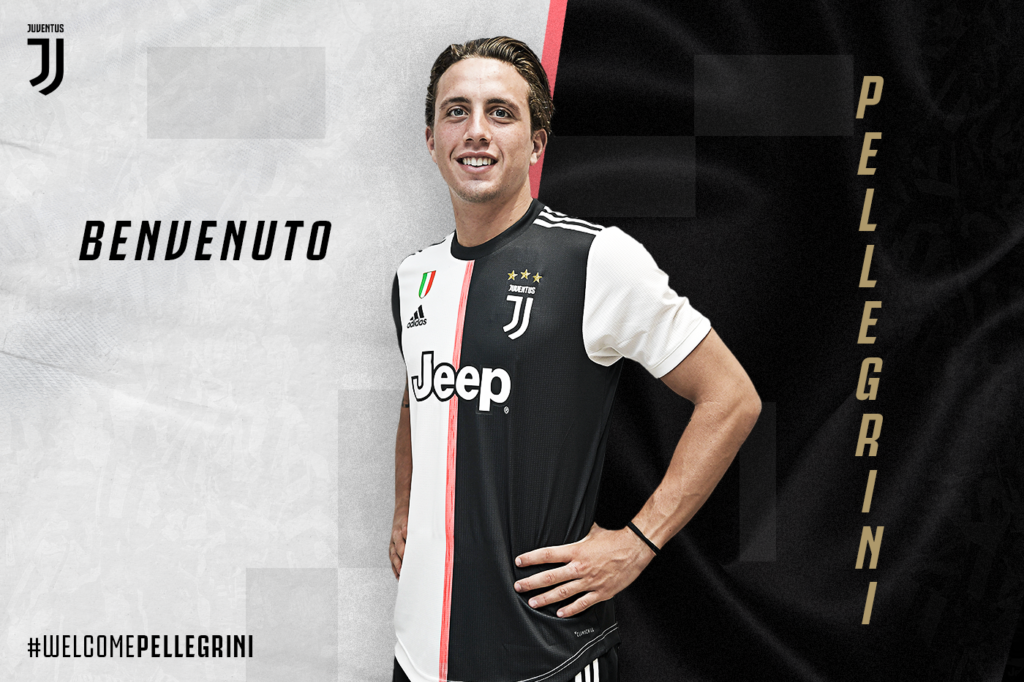 As is widely known, Luca Pellegrini and Romero were in turn loaned back to "their" former sides, namely Cagliari and Genoa, where they'll undoubtedly collect tens of league caps, and come back stronger, more mature.
Players considered "outside of Sarri's project" by media and fans alike (e.g., Perin, Rugani, Higuain, Mandzukic, Khedira, Matuidi and Dybala) were shopped around Europe, but without takers. Perin even went so far as to undergo a medical in Lisbon (Benfica side), but no cigar. And when there were takers, Paratici was unable to force the players' hand when the latter resisted the exit – the fatal move of Juve's mercato. First it was Higuain, then Mandzukic, then Khedira, then Dybala (with quite the saga!). The moment in which Paratici didn't set his foot down, it showed the rest that "no" is a perfectly acceptable answer for the Director. At this point, Juventus' outgoing mercato took a turn for the worst. And, in turn, so did their incoming transfer campaign.
The outgoing transfer strategy then turned to selling players who had demand, which meant that Juventus had to part ways with the young and promising Kean, with a technical winger in Cancelo.  By the same token, the bianconeri almost lost Dybala.
Retaining players who were believed to be outside the project put pressure on the forecasted payroll, and as a result, a final coup (be it Icardi, or Zaniolo, or others) was not to be.
Over all mark: 7 / 10.
Juve's excellent incoming transfer campaign is offset by a fair-to-poor outgoing transfer campaign because it leaves Sarri – a coach renowned for his 'man rotation deficiency' – with a bloated squad of great players. As if the technical mountain is not difficult enough to climb, the bloated roster means that he has to manage personalities and eventual malcontent that will come from lack of playing time for some squad members.  A lot will depend on Sarri's ability to distribute minutes in easier (on paper) league games and Coppa Italia matches to all, and employ a "scientific" rotation. The skill on the roster should facilitate this.
A big dependent variable, of course, will be his ability to get results in all competitions – especially in the UEFA Champions League. Failure to go deep in that competition will spell disaster in terms of finances, group dynamics, development of the younger components of the team, and the club's winning culture. Dare I say, anything less than a semifinal is not acceptable.
The stakes have never been higher: a new coach with a particular playing style that's fundamentally divorced from his predecessor, a bloated roster, a bloated payroll, an ageing superstar, a captain in the twilight of his career. Something's gotta give – and this Juventus, if ever before, is stronger. Strong enough to make us dream.