Chelsea are expected to return with a bigger offer in an effort to tempt Alex Sandro to London while Juve push on with their pursuit of Federico Bernardeshi.
Plenty has happened in the last few days with two major transfers having been confirmed, and a slew of transfer rumours having been printed.
First up, Alex Sandro has been strongly been linked with a move to Chelsea this summer. Beppe Marotta confirmed that they had turned down an offer for the Brazilian but did reiterate that if the player wants to leave, it would be his decision. This seemingly suggests that while Juve have turned down the offer, it's entirely possible that Chelsea may have agreed terms with the player already. Sky Sport Italia reported yesterday that the Blues are expected to return with another offer and this morning's Gazzetta Dello Sport suggest that Sandro will eventually leave the club. In an effort to replace him, Gazzetta report that Juve may request the early return of Leonardo Spinazzola,  currently on a 2-year loan at Atalanta.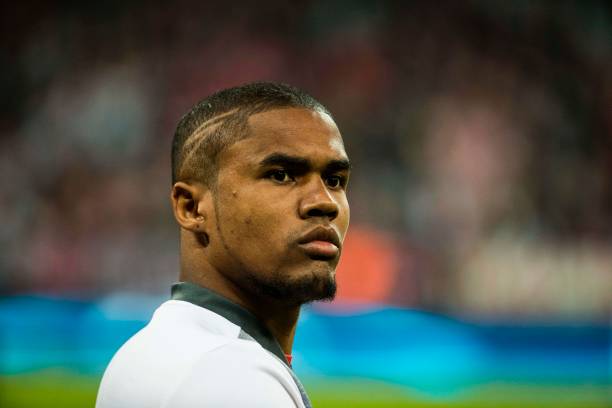 The deal for Douglas Costa was previously reported to be complete, however several papers in Italy and Germany report that it may be put on hold for now as Juve look for an alternative, having not found an agreement with Bayern on a price. The Germans ask for €50m, while Juve are only prepared to offer €40m, leading them to look elsewhere while also freeing up a spot for a non-EU passport holder in the squad.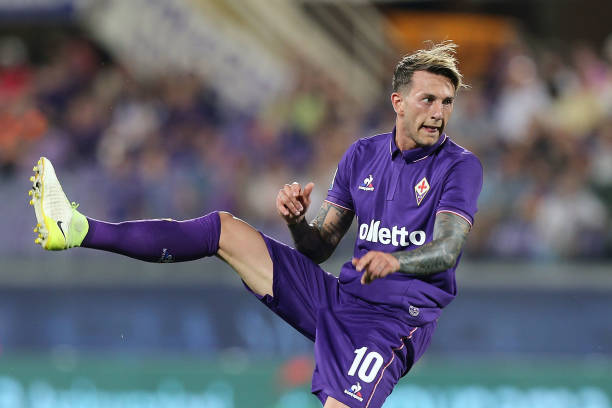 As such, the Bianconeri are turning their attention to Fiorentina's Federico Bernardeschi, according to Gazzetta, Corriere dello Sport and a number of others. SportItalia suggest that the young Italian winger only wants Juve and that the Bianconeri are well ahead in the 'race' to sign the player. Difficult to see how this would go through, given the poor relations with Fiorentina….we'll wait and see.
Speaking with RadioVS midweek, Goal Italia journalist Romeo Agresti talked of the suprise from the Juve management when Dani Alves requested a transfer. According to Agresti, up until that point, the Bianconeri had been giving serious thought to renewing his deal.
.@romeoagresti "Juve were amazed by the move of Dani Alves – They were considering renewing his deal" #RadioVS

— Juvefc.com (@juvefcdotcom) June 21, 2017
Speaking in an interview with Conversa com Bial, Alves played the innocent, while suggesting Manchester City as his next destination:
"Leaving Juve on a free transfer? I don't know what's happening. Have I asked to leave? I've left the work to my agents, and they've said they'd talk to me once they found a resolution. If I go, it'll be without any conflicts, without any problems, as opposed to what's being said. City my next team? Well, everyone knows my admiration for Pep Guardiola…"
Having crawled through Alves' mountain of bullshit this last month, attention turns to a new right-back and the choices are many: In the past week Juve have been linked with Manchester United's Matteo Darmian, Valencia's  João Cancelo, Milan's Mattia De Sciglio and Danilo from Real Madrid. The likeliest prospect could be one of the two Italian's, given it would keep a position open for a non-EU passport holder, although Juve have reportedly met with Danilo's agent on several occasions. Whatever the chatter, I think it's safe to say our new right-back will be one of those players with Darmian having been linked the most this past week by Tuttosport and others.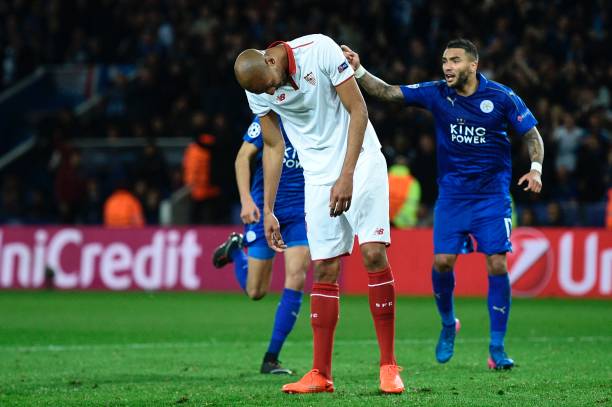 Steven N'Zonzi is still the main target for midfield as Juve are aiming to have at least 4 quality central-midfielders for next season, however Sevilla are sticking to their guns. In an interview with Tuttosport this morning, Sevilla president Jose Castro confirmed that the situation hasn't moved forward:
"The first thing to clarify is that Sevilla have yet to receive a formal offer for N'Zonzi, neither from Juventus nor any other club. Sevilla want the player to stay at the club for many more years, otherwise we wouldn't have worried about renewing his contract only a month ago. If there really is interest then we'll evaluate it, but one thing must be clear to everyone."We have no intention of letting our best players leave and any talks must start from their release clauses. Plus, Juventus have never told me that they're interested in N'Zonzi."
Interesting stuff and you have to admire the way they are being vocal about this possible deal while saying, quite publicly, that they don't want to let the player go. Some could learn from a similar approach….
Juan Cuadrado took time out to personally address the rumours over his future; Speaking at a press conference while on international duty, he had this to say:
"I renewed my contract with Juventus until 2020 and, with God's help, I will stay at Juventus. This has always been my idea and my thought process, to stay here."
The indication is that Juve will continue with the 4-2-3-1 system for next season, which leaves a clear shortage of wingers with experience. Pjaca is still recovering, Mandzukic has supposedly told Allegri he wants to continue playing on the left and Juan now looks like he might stay. Agresti talked of this midweek in the RadioVS interview:
.@romeoagresti "The Juve project is to sign 2 wingers such as Costa and Bernardeschi, regardless of Cuadrado" #RadioVS pic.twitter.com/Wcfg6tQHPt

— Juvefc.com (@juvefcdotcom) June 21, 2017

He also suggested that Marotta is looking for players with international experience, intimating that there may yet be a surprise signing. If that's the case, perhaps it'll come in attack or midfield? Speculation for now….I live in hope.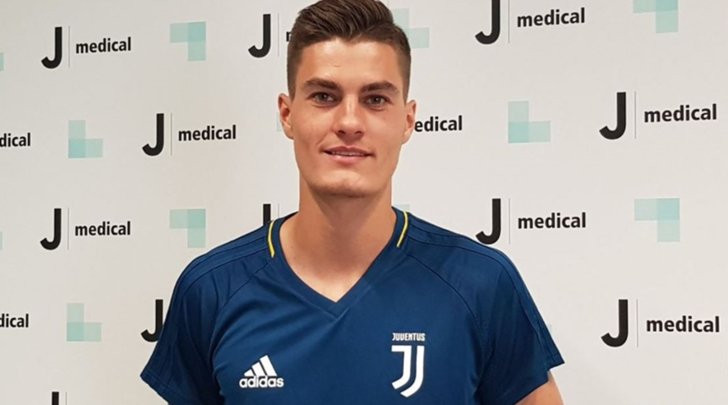 On a more positive note, Patrik Schick completed the first part of his Juventus medical yesterday – The second part will be concluded at some stage after the U21 European Championships. It's a welcome boost and some good news during an unsettling period.
Beppe Marotta was pictured meeting with representatives from Cagliari yesterday and Sky Sport Italia reported that Gli Isolani are keen on taking Rolando Mandragora and Filippo Romagna on loan. Personally speaking, I think it'd be a great move for both players, especially Mandragora who has impressed in snatches during the U21 competition and really deserves to be playing regular football – It'd be great to see him develop next season as he's a personal favourite.
Moise Kean's father took a swipe at the club, saying he hasn't been given the help he was previously promised (tractors and agricultural equipment for Africa) for keeping his son at the club. More importantly, he also claimed Mino Raiola wasn't actually his son's agent – An interesting aside, but I doubt there's any truth to it. His parents separated and from what i read, his mother handles his affairs now.
Balde Keita and Wojciech Szczęsny remain targets for Juve, however news on both has been pretty quiet this week. Keita could leave Lazio for free next summer, having already agreed personal terms with Juve, while reports suggest that negotiations are ongoing with Arsenal for the Polish keeper who already has an agreement with Juventus (Covered extensively by Sky Sport, GdS and others over the last month).
Finally, a quick roundup of the rumours too daft to be taken seriously….or are they?:
Renato Sanches to Juve on loan, report Tuttosport.
Juve close to agreeing deal for Dalbert, report Globo Esporte
Matuidi linked with Juve, report Le Parisien.
Conte wants Marchisio at Chelsea, report La Repubblica.
Stick with it Juventini – The market hasn't opened and the crap has been flowing, extensively. For me, it's been the most welcome of distractions following a bitter end to the last season and it's been a welcome escape to lose myself in the nonsensical these past few weeks…..We will get through it 😉