Udinese 2-6 Juventus

Scorers – Perica 8 (U), Samir og 14 (J), Khedira 20, 59, 87 (J), Danilo 48 (U), Rugani 52 (J), Pjanic 91 (J)

---
Sami Khedira scored the first hat-trick of his professional career as 10-man Juventus steamrolled Udinese in a thrilling 6-2 victory.



Biggest winner/biggest loser:
A truly bizarre match and a strange set of circumstances that we found ourselves in, but the outcome shouldn't be discounted. It took real grinta to go a man down and score 6 goals, largely against the run of play, away from home. For all their poor performances, Udinese are still a stubborn side and difficult to break down at times so I think the biggest winner has to be the 10 men who rolled up their sleeves and put in the work to secure a good victory, against the odds. If there was one player who stood out, it had to be Sami Khedira – He's been poor in recent games, slow and laboured and looking out of place, and yet he capitalised on the space Gonzalo Higuain created to score the first professional hat-trick of his career.
I don't think Juve single player gave a 'bad' performance so the only loser on the night was Udinese who were utterly abject. They allowed all kinds of space at the back, were easily pulled out of position and gave us free reign to walk all over them, even with a man advantage.
Takeaways from the performance/areas of improvement:
For the first time in a while, we were utterly ruthless and managed to finish so many of the chances we created, so it's certainly a step in the right direction. The attack still seems to be finding it's feet and its understandable, to an extent, that Max still favours Mario Mandzukic and Juan Cuadrado over Douglas Costa and Federico Bernardeschi; The Croat and Colombian know their roles perfectly and with us chasing Napoli for the top spot, there's no room for mistakes and dropped points. Higuain, despite not having scored, played a key role in the victory. His tireless running and hold up play really helped open up space for Khedira and Pjanic to get forward and ultimately, it made all the difference.
We still need to work on the back-line and I don't see any benefit in constantly rotating the centre-backs. Of course, there's three competitions to play in, so players need to be rested, but the back two need to be working in tandem with one another and need time to find their own rhythm and understanding. Andrea Barzagli is aging and doesn't have the legs while Medhi Benatia is too alike to Giorgio Chiellini. Daniele Rugani may not have Allegri's absolute faith at present, having been dropped for a dip in form, but he's still a promising defender and should certainly be Chiellini's partner for the remainder of the season. He made mistakes tonight and in another match, it might have cost us, but the was also able to help us turn the tide and I'm certain he learned plenty in a hard-fought victory.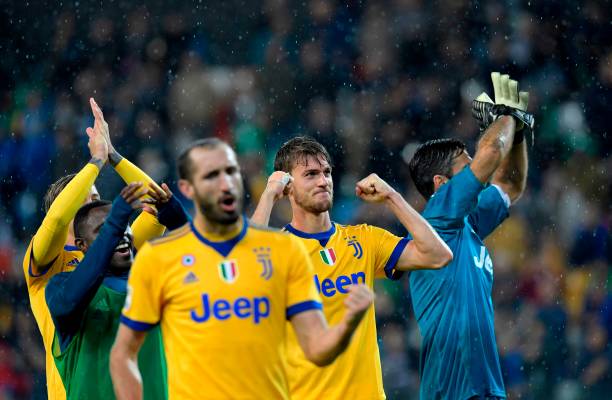 Injury updates:
Claudio Marchisio was back in the squad for the visit to Udine which means he's not far off from making his return to the first team, possibly a cameo against SPAL midweek? Benedikt Howedes and Mattia De Sciglio return to training this week and will be assessed while Marko Pjaca is due back at the end of the month and will play with the Primavera to begin with. Medhi Benatia picked up a knock to his ankle while Stefano Sturaro has a thigh injury, although both are expected to return to training this week, so neither injury looks too serious. Allegri confirmed in his presser that Blaise Matuidi has a muscular issue in the flexor but there's no indication yet on his lay-off.
Outlook for next fixture:
A midweek home game against SPAL should be straightforward enough, although we should see some rotation in the starting XI. The visitors sit in 19th place with 5 points so anything other than a confident victory, especially after the performance against Udinese, would be a disappointment. I'm hoping to see Rodrigo Bentancur, Douglas Costa and Federico Bernardeschi play from the first minute.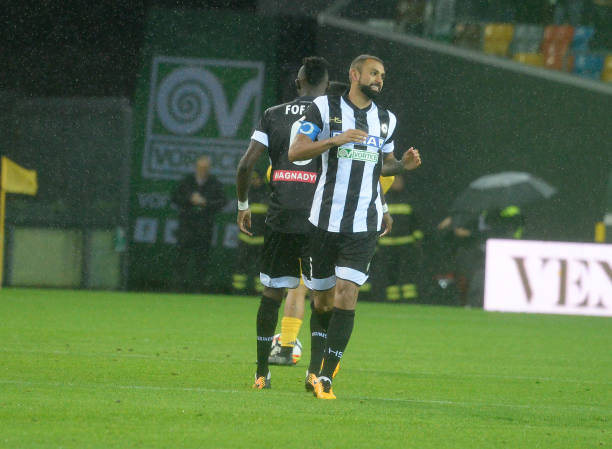 Opposition:
An absolutely horrid performance from Udinese, bereft of ideas and invention. As i mentioned in a preview elsewhere, they're almost certain to score because for all their faults, they are consistent in attack, but at the back, they're fragile and all too easily outmaneuvered. With an extra man, they really should have put us to the sword, closed up in midfield and piled on the pressure. Instead, they simply crumbled away leaving them planted to the foot of the table with time running out for Gigi Del Neri.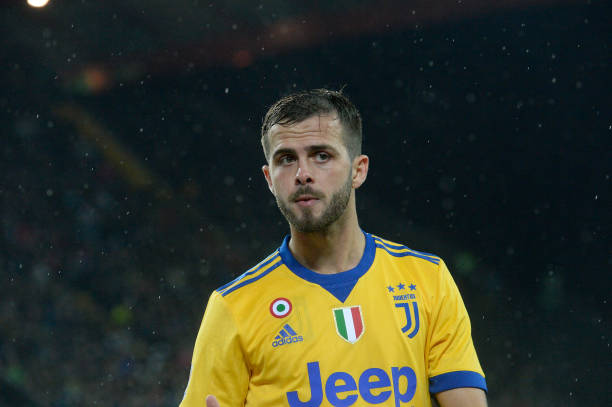 Best new signing on the field:
Allegri opted to start the match with no new signings, relying instead on the experienced Khedira and Pjanic in midfield. Praise should go to the pair who continued to support the attack and get forward to create chances for themselves. Khedira's took his hat-trick in great style, great finishing on each goal, even though the keeper should have done better on the third. Pjanic was exceptional, keeping up the pressure right until the end of the match and scoring the goal of the night for me.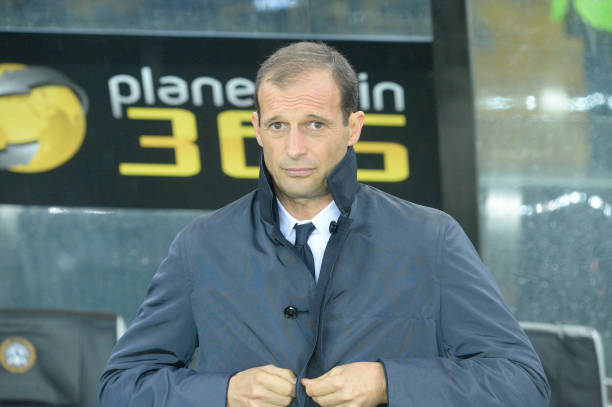 Manager Review
Allegri made the right choices, playing the strongest XI he could and choosing Rugani over Barzagli was an encouraging sign, even though he doesn't seem to have much trust in him at present. With the scoreline at 4-2, he made the right choice to substitute Dybala and bring on fresh legs to keep the attack moving forward through Douglas Costa.
Formation/squad selection grade: A
It was a near perfect formation and starting XI – The experienced players got the nod over the new signings, given that it was a potentially tricky away match against an opponent who have taken points off us in the past. Allegri obviously has one eye on the match against SPAL on Wednesday, hence the need to make some early substitutions and keep the legs fresh.
Lineups:
Udinese: Bizzarri; Ali Adnan, Danilo, Nuytinck, Samir (Pezzella 66); Hallfredsson, De Paul, Fofana, Jankto; Maxi Lopez, Perica (Bakic 81)
Juventus: Buffon; Lichtsteiner (Bernardeschi 90), Chiellini, Rugani, Alex Sandro; Khedira, Pjanic; Cuadrado (Barzagli 79), Dybala (Douglas Costa 66), Mandzukic; Higuain
Ref: Doveri
Sent off: Mandzukic 25 (J)
Statistics:
Man of the Match: Sami Khedira

  Flop of the Match: Mario Mandzukic

  Corners: 6

  Pass Accuracy: 79%
  Shots on Target: 5
  Total Shots: 13
  Ball Possession: 44%

  Formation:  4-2-3-1