Udinese v Juventus

Serie A Week 8 – Saturday, 6th October – 17:00 GMT – Stadio Friuli

---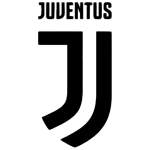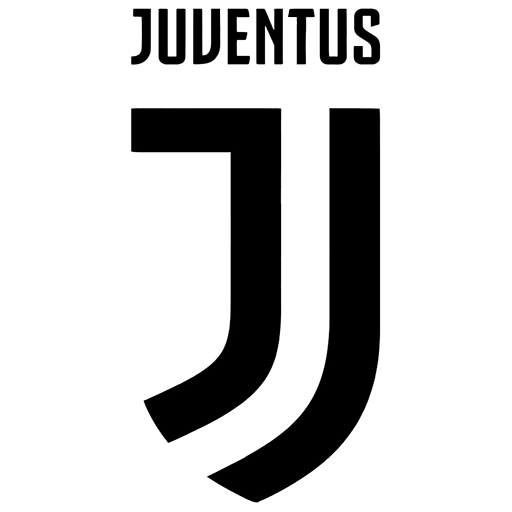 Juventus
Juventus keep winning and all is good in the Bianconeri world. While they were expected to manhandle Young Boys after what transpired in the first Champions League round, even without Cristiano Ronaldo, the win over Napoli was extremely meaningful. Not only because it crushed the spirit of the main competitor, but because the Old Lady looked a little different, certainly better, on Sunday night.
The Partenopei came out firing and deservedly scored the first goal of the game, but the squad did not cave despite a shaky start. That has been a problem in the past, but the reaction, led by Cristiano, was vehement and forced the opponent to surrender. We lacked that kind of leader that could single-handedly drag us out of the mud when needed. We had Gianluigi Buffon, but it was not like he could take care of the scoring too. Mario Mandzukic has been our anchor at times, but he can not create plays out of the blue like the ex-Real Madrid star. It is a scary evolution for our enemies.
That being said, we need to avoid going into cruise-control too early because we can find ourselves in a pickle, in a hurry. Napoli were still in the game despite Mario Rui getting a red card, luckily José Maria Callejon missed a good chance that served as a wake-up call to put it away.
As for Wednesday's contest, it was nice to see Paulo Dybala do his thing after a rocky start of the season. He has taken full advantage of some helpful opportunities, like playing in two-man attack or Ronaldo's absence, to round up into shape and bag some goals. As already stated, the final step for him is to maintain the same level of quality in a trident with Cristiano and another attacker up front, which is our go-to scheme.
Two concerning news items from the infirmary, as Daniele Rugani suffered a rib fracture, but he should be good to go after the break and he is a reserve anyway. More worryingly, it looks like Sami Khedira had a relapse of his hamstring injury despite playing just a handful of minutes against Young Boys. Emre Can has looked fine so far, but he still lacks some explosiveness after his back injury. He is probably more apt for a two-man midfield in his current state. On Wednesday, Massimiliano Allegri tested Federico Bernardeschi in a hybrid role as liaison between the midfield and the attack and it worked just fine, but the game was pretty easy anyway.
The coach did not give much away about the line-up, other than the fact that Wojciech Szczesny and Cristiano Ronaldo will start. There is some buzz about 4-2-3-1 being the choice here, but I am a little sceptical. Rodrigo Bentancur is said to have a good chance to start, likely alongside Miralem Pjanic rather than in lieu of him. Mario Mandzukic could get a day off, but at that point there would be a front-line we have not seen yet.
Actually 3-5-2 would make the most sense without the Croatian tank. Considering that Dybala has put his problems behind him, he could be rested without much fanfare. It would not be shocking to see Allegri give to Moise Kean the chance he unluckily missed out on last week.
Juan Cuadrado could get to play again, with Joao Cancelo moving to the left wing. Mattia De Sciglio will be called up.
It went down last weekend, but the shocking departure of Giuseppe Marotta is still making waves. At this point, we have become accustomed to abrupt and unceremonious goodbyes here at Juventus, but I did not expect the architect to receive the same treatment. He was obviously fundamental in the construction of the juggernaut we have become. Considering that, no disrespect, his tenure started with Mirko Vucinic and Alessandro Matri up front and finished with Cristiano Ronaldo, it was an incredible journey. Perhaps that mammoth acquisition played a part, as Andrea Agnelli desires a more bold and splashy management to catch up with the European giants, while Marotta is more conservative, willing to take it step by step and play the long game and that was why they ultimately split. However, it is always healthy for a company to be able to promote from within and it looks like that will be the case after the next board meeting.
Probable lineup:
4-3-3: Szczesny; Cuadrado, Bonucci, Chiellini, Cancelo; Bentancur, Pjanic, Matuidi; Dybala, Mandzukic, Ronaldo.

Injured players:
Spinazzola (knee), Khedira (thigh), Costa (thigh).

Suspended Players:

Ronaldo.

Udinese
Udinese made what looked like an odd hiring in the summer by choosing the widely unknown Julio Velazquez, who had coached in Spain and Portugal without impressing, dismissing Giuseppe Iachini. The two turned out to be night and day in terms of coaching style.
The Zebrette are certainly more appealing this year, they play proactively rather than just sitting back waiting to have the right opportunity to counter. It is more entertaining, but this attitude has its downside because their back-line has been rather porous, while the attack has not been as prolific as they probably hoped. It worked right off the bat, but they are coming off two straight losses against Bologna and Lazio. We will see whether they have been figured out or if they were just two bumps in the road.
The personnel has not changed that much: Danilo had a falling out with the management and was shipped to Bologna, replaced by William Troost-Ekong without much drop-off. Rolando Mandragora has been a stabilizing presence in the midfield and they added two speedy wingers to allow the coach to field a 4-3-3: Darwin Machis from Granada and Ignacio Pussetto from Huracan. Two fairly similar players, the former a little quicker, the latter more technical. However, it is not a given that one of the two will start, because the coach has the option to deploy Antonin Barak on the flank for a stouter look. They also added Lukasz Teodorczyk, who is a physical no.9 that they can alternate with Kevin Lasagna for a different, or play with him in a two-man attack to go all-out, but there will be just one of them from the get-go on Saturday.
Rodrigo De Paul has been incredible so far and has already netted four goals, but he has not gotten much help from his teammate. Lasagna, who was scorching hot to finish last season, has scored just once and Barak has been nearly invisible so far. If they will be able to integrate them in the new coach's schemes, they could have a rewarding season.
Overall, it is a nice team, with a well-assorted midfield that features the experience and the muscles of Valon Behrami and Seko Fofana and a decent back-line. They need just need more consistency from their top players.
Counter-attacking is no longer their only weapon, but that does mean they are not good at it: on the contrary, De Paul and Lasagna are artists of the fast-break, so we will have to be judicious when attacking and avoid exposing our defence too much. On the other hand, the fact that they actually try to play and do not just focus on defending can open up some spaces for us and this game could be similar to the Sassuolo one.
Probable lineup:
4-3-3: Scuffet; Larsen, Troost-Ekong, Nuytinck, Samir; Fofana, Behrami, Mandragora; Pussetto, Lasagna, De Paul. 

Injured players:
Balic (hamstring), Badu (knee), Ingelsson (knee). 
Suspended Players:

None. 
Udinese & Juventus Performance Statistics
Formation