What began as exciting, the dawn of a new era, something we all wanted to happen but thought never could…has now slowly descended to confusion, deflation and some concern.
Juventus are a multi-million EURO business owned by a multi billion EURO business. Allegri was an extremely reliable manager. His success domestically was staggering and may not be repeated for a very long time. He was a guarantee for the scudetto, a good bet for a domestic double and had come close to the ultimate glory twice during his tenure. In short, nobody in his role had achieved anywhere near this level of success since Lippi in the 90s, which was perhaps more impressive as domestic competition was greater, yet…during that era we had greater financial might and allure for the top players in regards to most other teams in Europe. Still, it has been 20 years since we experienced such steady consumption of silverware and were a consistent force in Europe.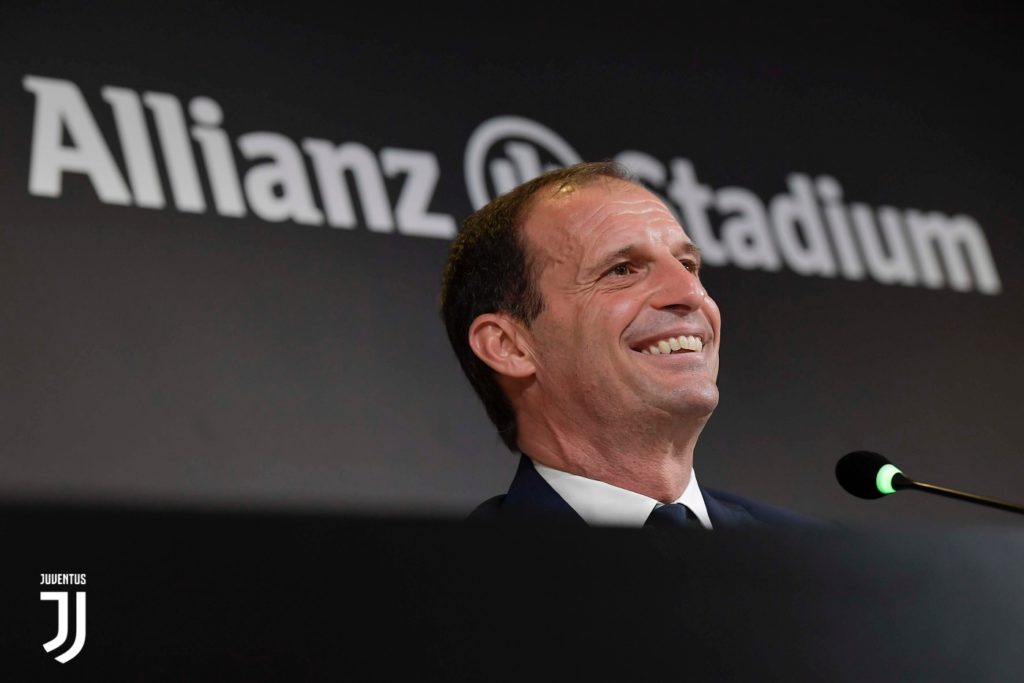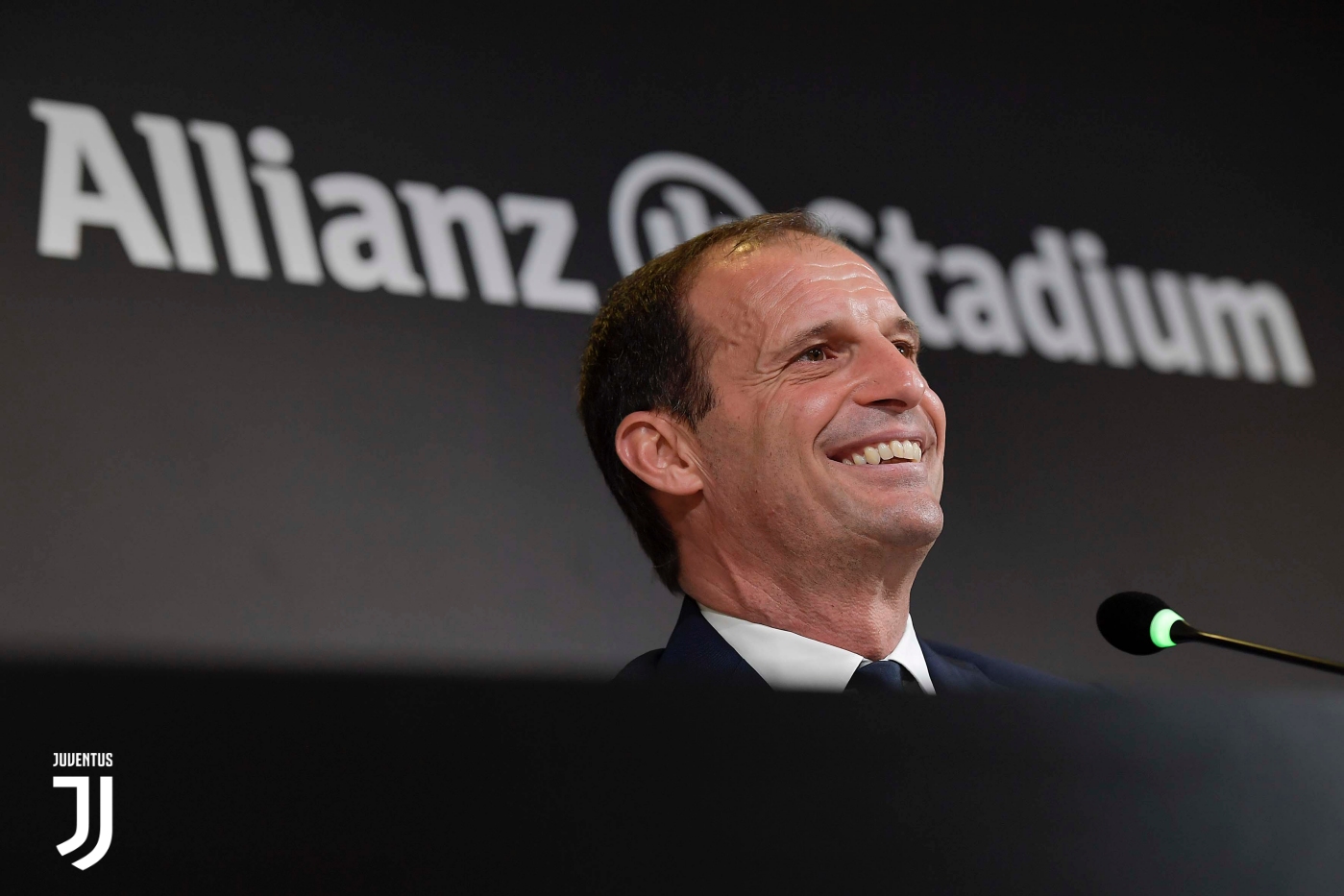 To let Max go, from a business perspective, can and must only have been decided if the following conditions were agreed-
We were heading in the wrong direction on a sporting front and felt we should be doing better
We had a replacement already in place who would improve the lack of direction on a sporting front and moved us back towards our aims, which may well include playing a more entertaining brand of football.
There has been a lot of talk of Sarri of late. My own piece included, which was born of first warming towards then truly embracing the idea. And yet even then, I had found Sarri far from looking for an exit strategy. At best bothered by suggestion that his debut season in London was to be judged on the one game, the Europa League final. Add to this his words after the crushing victory…
"I am starting to feel like this Chelsea team is mine."

"Over the last 20 days people have said I was certainly going to Roma, Milan and Juventus, so as long as I read them in the papers, it makes no difference."
And my belief – perhaps even my hopes – that he is joining Juve are greatly diminished.  Because Sarri has demonstrated for many years now that he is a man who speaks his truth. A rare and often precious thing in this modern era of exceptional duplicity as the most common currency in football management and beyond. He has no form for speaking half truths. And his words show eagerness to remain with rebuttal of any discussions with other clubs. I believe him.
So to believe in Sarri, and to then believe that he is our first choice leads to a very worrying idea of how our football club is being run. For one of the two prime considerations of sacking Max Allegri will have been proven not met. For me, the most pivotal.
We would hedge our bets on a manager who is desperate to win his first major trophy, who feels his team is becoming his own and is pleased with the progress? We choose a man who wants to remain at another club who has shown in the past a slither of animosity to our fans (though the circumstances were…far from deeming his middle finger salute a damning display of indignity and disrespect) and hoped we would be his fall back option?
Same story with Momblano's interview…We kept Conte hanging on as a back up plan until we could secure Pep Guardiola who has said over and over that he is not leaving City, has created one of the strongest sides on the planet, plays sublime football, has a very strong rapport with the players and is widely respected by management and fans alike who would need huge investment at Juve to bring us anywhere near the technical level of City…And Conte, now signed for Inter, who is a hideous egomaniac, loyal to nobody but himself, arrogant as a french duke, who was happy to play back-up in waiting if we wanted him? A man who despite his devotion as a player and superb success as a manager left the club in an appalling way? Nonsense. It has to be nonsense.
And why would Guardiola want to leave a team he has overseen the creation of, forged as strong and playing quite often the finest football on the planet, where he holds a strong bond with all connected to the club for a weaker side, with less funds in a less glamorous league?
I want a manager who looks at Juve as his first choice, as a project which he wants to embrace fully and doesn't need to think twice, as a club with a history he wants to be a part of, make his mark upon and lead us to glory not felt for many moons…
Not a manager who wants to stay elsewhere, but if he is pushed or if conditions change in regards to a transfer ban or similar, then he will consider us. No. This is like asking the woman of your dreams to keep you in reserve as you watch on as they continue their relationship with another man. Its agony and a display of self deprecation. Not true romance. Which is always mutual, no matter how long it lasts.
Through this reckoning, following my logic, continuing to believe that the club is well run, the only conclusion I can come to is that we already have our new manager signed and sealed, just not yet official. And if this is so, his present club is also aware of this.
"We will act in accordance with the directives of our new coach, so must wait before we make any moves. Until all the competitions have concluded, it seems only fair to remain quiet, out of respect to everyone"
Paratici's words above, spoken with only the two european cup finals to play, could well refer to Sarri. Yet Sarri –  as aforementioned – an extremely outspoken, honest man, has literally quashed rumours of his departure to Juve. Yes, he has also left the door open with some of his comments…All of which, only makes sense, if Sarri has been rather disingenuous, which would be very much out of character.
The other scenario is this…
We have been in contact with the Chelsea hierarchy and already agreed the Sarri deal, and they have not yet conveyed this to Sarri. This is possible. Yet again it hinges upon the assumption that we assumed he would come, without confirming first with the manager, which would confirm poor stewardship of our beloved club and seems undignified.
If we are take Paratici's words at face value. If we are to assume my logical reasoning above is correct and that the club are in fact very well run, and that a deal was agreed with the manager and his current club before we sacked Max, then there is but one left, who fits the formula. Who I do not wish to mention by name as I fear it could somehow jinx or scupper the move! Yet I will mention, as I have elsewhere previously, that he would have been my number one choice of any manager on the planet, had the choice been mine…
Whilst I would be disheartened by, if not concerned with the management of the club, if Sarri did join Juve in the near future, I would still be very excited to see him appear at Continassa. Which by all accounts now looks very possible indeed. Though I will remain at least in the shadows, focused on logical reasoning and only whispering in the wind which only the ocean and trees hear, hopeful that the choice was made of Max's successor, of the man to lead us into a new cycle, a new era, before May 17th…when we learned of the end of a gilded era of black and white.
forza juve
(Follow me on twitter at your peril here