The mercato is finally over, Dybala and Bonucci could be on the verge of agreeing new deals, Lichtsteiner causes controversy…..and there's the small matter of a transfer deal that failed to materialise. Here's a roundup of all the Juventus news of the week.
I'll start off by apologising for not publishing this weekly roundup as often as I had hoped to. While it was started with the best of intentions, it was near-impossible to cover all the summer transfer news every single week, simply because there was so much of it and we were linked to so many players, so often. Going forward, I'd like retain a small corner of this roundup for the mercato, but the main focus will be a roundup of all Juve news from the previous week. I digress….let's get things started.
Lazio 0-1 Juventus
It may feel like a lifetime ago, but i can assure, we did play an actual game of football a week ago (Sat 27th August to be exact) – A muddled but satisfactory victory over Lazio saw Sami Khedira score his second goal in 2 games and retain his unbeaten status in Serie A: 22 games played, 21 wins and 1 draw. A stat that highlights just how instrumental he's become to Juve over the course of the last season. He was also voted as Man of the Match here.
[Marko Pjaca made his Juve debut and gave a little glimpse of what he can do]
Zaza joins West Ham United
Simone Zaza departed Juventus after just one season at the club, inevitably finding it difficult to sit on the bench following the arrival of Gonzalo Higuain.  Despite joining the Hammers on loan, Zaza will become a permanent signing if he makes a certain amount of appearances for the club:
The 25-year-old forward joins the Hammers for an initial €5m loan fee, with a permanent fee of €20m automatically triggered after a certain number of Premier League appearances this season, plus a further €3m in contingent payments.
ZAZA: West Ham United have signed Simone Zaza on an initial season-long loan! ➡️ https://t.co/xYPIyDPUPF ⚒ pic.twitter.com/8c65COUX9q

— West Ham United (@WestHamUtd) August 28, 2016
[Source: https://www.whufc.com]
Juve Penalties / Budget turnaround
Two interesting stats that I came across this week:
1. Juventus have been awarded the fewest penalties among Serie A's top teams over the past 18 years (Feel free to use that stat over the course of the coming season).
La Juve Rubba
Ciao. pic.twitter.com/32mu9c7S8F

— SandroSca (@SandroSca) August 28, 2016

2. An obvious one, but the figures are quite telling – Juve's fortunes have changed dramatically under the management of Andrea Agnelli:
Juve's incredible budget turnaround under Agnelli:
10/11 = -95m
11/12 = -49m
12/13 = -16m
13/14 = -7m
14/15 = +3m
15/16 = +3m

— Tarek Khatib (@ADP1113) August 30, 2016
Juan Cuadrado returns to Juventus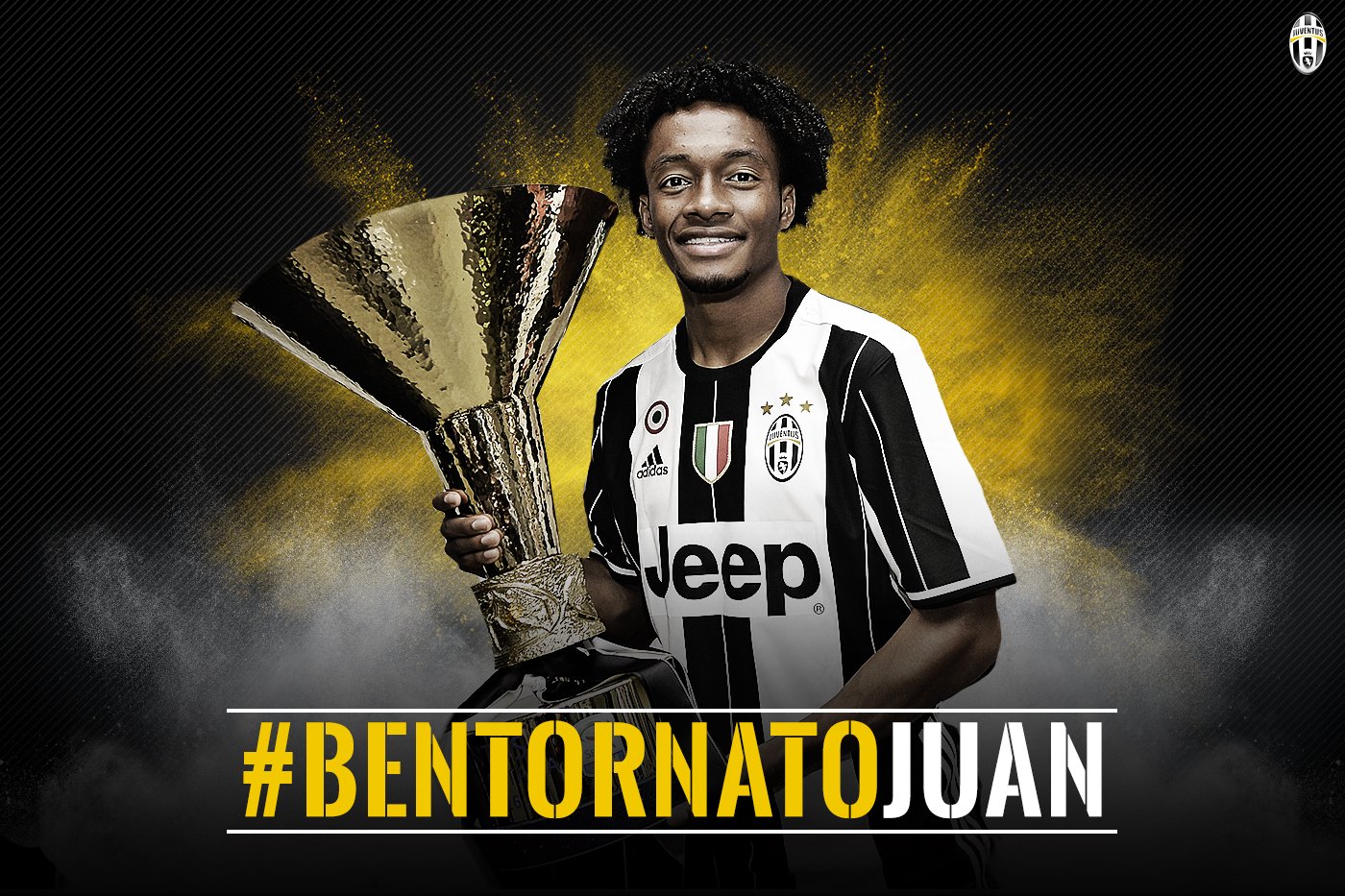 As deadline day loomed large, Juve secured a deal for Juan Cuadrado – A player who, by all accounts, was actively pushing for a return to Juventus all summer long. Sky Italia reported that the Colombian was in tears at the close of last season and personally asked Beppe Marotta to bring him back to Turin. The Bianconeri willingly obliged and confirmed the deal with the following press release:
Juventus Football Club S.p.A. announces that the agreement with Chelsea Football Club Limited for the temporary acquisition, until 30 June 2019, of the registration rights of the player Juan Guillermo Cuadrado Bello has been finalized for an annual consideration of € 5 million. Juventus has the right to definitively acquire the player, or will be obliged to do so subject to the achievement of certain given team results during the loan period, for a consideration of € 25 million, payable in three years, less the amounts of the loan fees actually paid. Furthermore, on achieving challenging team performances during the term of the contract of employment with the player, Juventus will pay to Chelsea FC additional contingent amounts up to € 4 million
Stephan Lichtsteiner dropped from Champions League squad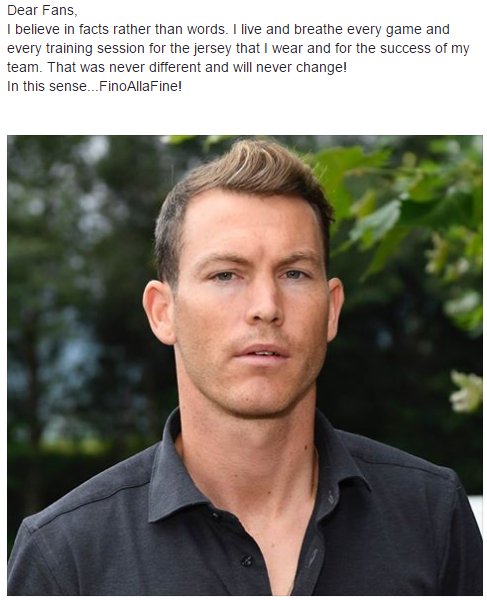 While they've yet to be addressed fully, there were some disappointing rumours flying around in the closing days of the transfer window that suggested Stephan Lichtsteiner was pushing for a move to…..Inter Milan. As I say, they were purely speculation for the most part, stemming from articles in only certain parts of the Italian press, however Sky Sport Italia later reported that the player had never asked for such a move. The fallout may or may not have led to the player's exclusion from the Champions League list for the first part of the season, although there's a perfectly rational argument to be made for the inclusion of more midfielders and the use of Juan Cuadrado and Dani Alves in a more attacking setup. All the UEFA Champions League round of 16 clubs are permitted to register a maximum of three new eligible 'A list players' by February….that is provided they are still at the club, and there's a distinct possibility that Lichtsteiner may be sold in January with only a few months remaining on his existing Juve contract. Watch this space.
Axel Witsel deal breaks down
It was off, then it was on, then it was off, then it was on again…..then it was officially off. Axel Witsel was on the verge of completing a transfer to Juventus on deadline day, having travelled to Turin to complete a medical and sign a contract, only for Zenit to block the move at the last minute. Zenit coach Mircea Lucescu was quick to deny rumours that it was his veto of the deal that saw the move break down, declaring:
"I have the utmost respect for Juventus, they are a top world-class club, but in all honesty to buy a great player like Witsel they shouldn't have left it to the last minute."

Witsel also gave his own take on the events, admitting that he "already felt like a Juventus player in every sense" and even picked out his shirt number (28).
What next ? In the players own words: "We'll see what happens. My destiny was in that direction. Once I honour my contract, we'll see where my future lies, but maybe yes [on joining Juve next season]." [RTBF.be]

Alex Ferguson on Juventus this week: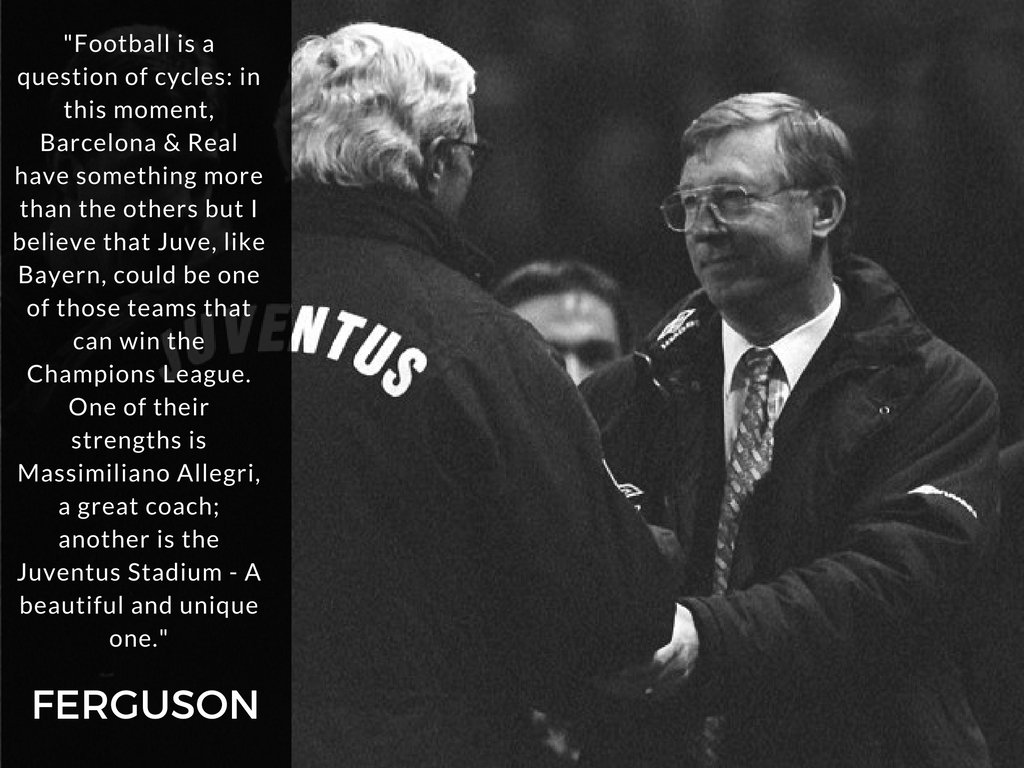 New contracts for Dybala and Bonucci
Tuttosport claim that Juventus are going to offer Leonardo Bonucci and Paulo Dybala new contracts in an effort to ward off interest from overseas. Bonucci was reortedly the subject of bids from Manchester United and City this summer while Barcelona are known admirers of Dybala. TS report that Bonucci's deal will be extended to June 2021 and he'll be paid €5m per year plus bonuses while Dybala will see his salary increased to €4.5m per season.
News in Brief
Claudio Marchisio is expected to return to full training in October and could be fit enough for the games against Udinese (15/10) or possibly Lyon (18/10) [CdS]
Leonardo Bonucci has returned to the national team having taken time out to be with his son during surgery. It's reported young Matteo is making a recovery [FIGC Statement]
Exor are set to relocate their headquarters to Amsterdam – This article gives a little more inhsight on the reasons why.
The mercato is over! You can see a full break down of Juventus transfers 2016/17 here
Paulo Dybala is due to return to Juventus ahead of schedule following his red card in Argentina 1-0 victory over Uruguay. Medhi Benatia has already return to Turin. [TuttoJuve]
Juventus are linked with Blaise Matuidi (again), Axel Witsel (again), Mattia De Sciglio (again) and Matteo Darmian (again)
Gonzalo Higuain scored a tripletta in Juve's 6-0 friendly match against Magenta [Video highlights below]

Amichevole Juventus – Magenta 03/09 by marozTV
Tweet of the Week
Rare footage of baby Paul Pogba pic.twitter.com/NIo6yb0FH5

— kassem (@KN1897) August 29, 2016
Next Match
Saturday 10th September – Juventus v Sassuolo K/O 17:00