We've looked at the past and present, now to focus on the future, starting with the Mister himself. It's widely assumed Allegri's job is safe after all his trophy record speaks for itself, especially when you look at the calibre of players who have left the club over the last few years. It is widely considered that Juve's Champions League success is almost more important than our Serie A record in order to increase our stature among our European rivals. Even a simple look at Juve's Champions League record this season shows they have only marginally progressed; making the Quarter Final after beating Spurs, away, and then taking the holders to injury time in the second leg should be regarded as such. Looking at it more closely, apart from the 30-minute spell against Spurs and the nothing-to-lose game in the Bernabeau Juve haven't demonstrated any ability to control games, to make teams fear them, and this could ultimately lead to Allegri's downfall.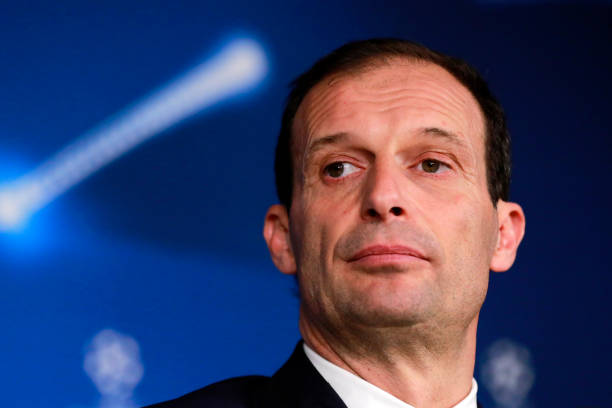 Allegri would argue that Juve, given those departures of key players, have been punching above their weight in Europe over the last couple of seasons and while that may be true it is clear the attention and momentum this generated hasn't been used to their advantage. His persistence in using impractical tactics and personnel in Europe is hampering Juve's progress. Given they have made the Final in two of the past three seasons it can be said this is progress enough and turning a squad capable of winning the trophy doesn't happen overnight unless your team is bankrolled by the Middle East or Russia, but there haven't been any significant signs of progress this year. In fact, the word regression springs to mind and the end of game antics in Madrid shouldn't be allowed to cloud this view.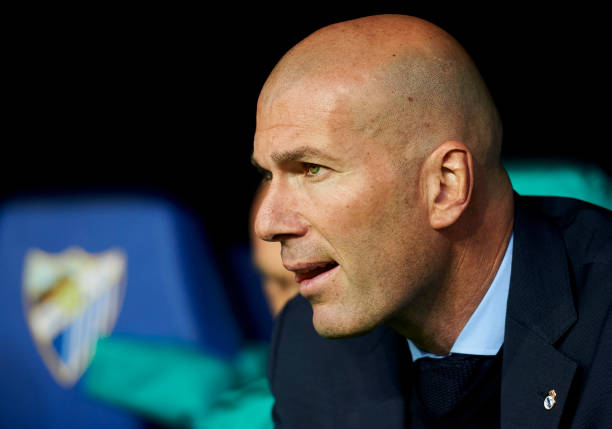 Despite the tone of this article I am pro-Allegri but if Juve are to look elsewhere for a new manager, they have to weigh up whether Allegri can deliver them the Champions League trophy sooner rather than later. If they don't think he's up to it, they may only have to look as far as the opposing dugout at the Bernabeu. As a former player Zinedine Zidane could be a perfect fit for the BIanconceri, most importantly he has a proven record of delivering European trophies at a major club. During a recent post-game interview upon being asked whether he would be Juve manager one day he replied "never say never", he also said "Juve is close to my heart"; certainly not a straight up refusal by any means. If he doesn't retain the Champions League this year and given Real's relatively poor domestic season he could well be looking elsewhere for employment. Italian coaches, Eusebio Di Francesco, Simone Inzaghi and Maurizio Sarri have all had impressive seasons, however the first two are still somewhat untested with a major club and Sarri is too inflexible to take a team to the highest level.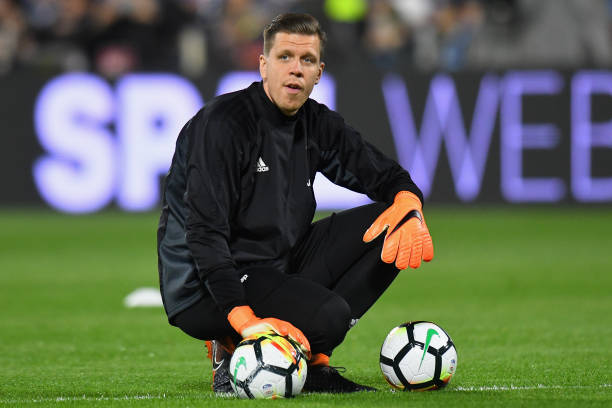 The summer will be very important as Allegri will surely be given opportunity to strengthen a team which desperately needs it. Juve have a ready-made replacement for Gigi Buffon in Wojciech Szczesny and now is the time for him to step up and be Buffon's long term successor. As much as it pains Juventini to admit it, it is time for Buffon to keep his word and retire while he can still perform at the highest level, he may not have (potentially) ended his Champions League career the way he would've wanted to but his legacy as one of the best goalkeepers ever to play the game is one which remains untarnished. Juve have done well to bring Szczesny in for what should be his warm up season to help fully integrate himself and now is his time to take over the number one shirt.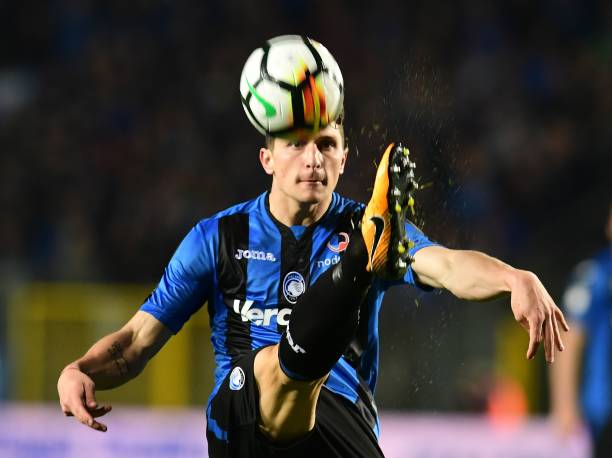 The return from loan of Mattia Caldara will help bolster the defence after an impressive two season stint at Atalanta and it wouldn't be surprising to see one or both of Andrea Barzagli and Daniele Rugani make way. Rugani is still yet to consistently play under Allegri, other than a run of games at the start of the season, and while he has the ability to play at a high level, he doesn't seem to have the trust of his manager after being overlooked for the Real Madrid home leg. Another loan spell for Rugani would be wise from Juve's point of view, however the player himself may prefer to cut his losses and start elsewhere after being out of favour for so long. As far as Barzagli is concerned his form has still been above average but the first team starts are becoming less frequent, there aren't many Juve fans who have a negative opinion of him, it is just a case of being the right time to pass the defensive responsibilities to someone else and given Caldara's return this seems quite likely.  There aren't many players Juve could conceivably bring in, especially with the return of Caldara, however Benedikt Howedes, has shown some promise in his (very) limited first team action and there was obviously something about his play to make Allegri and co want to bring him to Juve in the first place; he may well be tempted to make a second stab at his Juve career.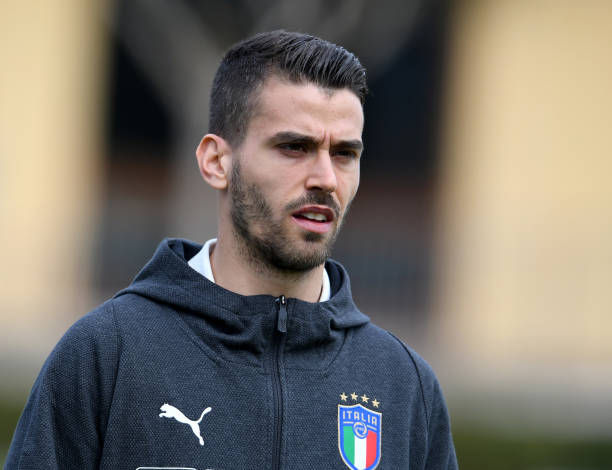 As for the full backs it appears Stephan Lichtsteiner and (or) Kwadwo Asamoah will leave at the end of the season, Mattia De Sciglio seems to be settled in the right back role and it has been suggested another Atalanta loanee, Leonardo Spinazzola, will deputise where necessary next season. Like Barzagli, Lichtsteiner's time is almost over in Turin and despite his long-term commitment to Juve a move would probably benefit both parties. In preparation for the departures at full back Juve have been heavily linked with Matteo Darmian, his signing would be welcomed as he has appeared to become a more stable and well-rounded defender since moving to England; definitely an upgrade on who is available at the moment. Alex Sandro, improved from his uncharacteristic form at the beginning of the season, could again be a prime target for the Premier League. However, Juve should fight to keep him as top class attacking full backs are at a premium and it's a doubt whether Spinazzola or, if he stays, Asamoah could fill his boots.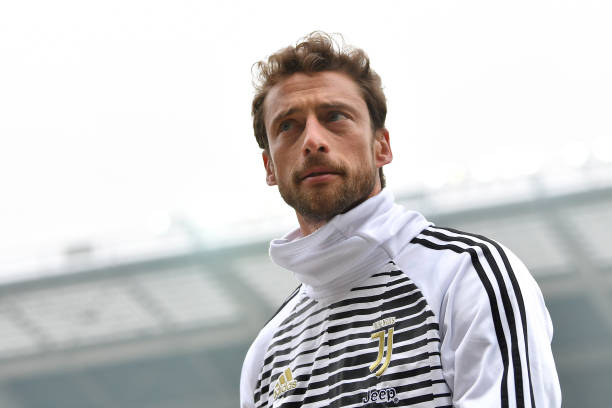 If Sandro does move on the profit of his transfer could be used in midfield. There has been constant speculation surrounding the futures of Sami Khedira and Claudio Marchisio, both for different reasons have been linked with moves away from the Allianz Stadium. For Khedira he has more often than not been too inconsistent and absent during games to justify wearing the black and white beyond the end of next season, despite this he is Allegri's preferred choice for supporting Pjanic and no matter what Juventini think of his inclusion they need to get beyond the constant scolding of the German and realise his experience is vital, for the time being at least. Marchisio has suffered as a result of Khedira's continued inclusion and must be wondering, as his career reaches its twilight, whether a gut-wrenching move away from his boyhood club would be best for him. It's obvious he hasn't reached the heights of his pre-knee injury form and he is no more than a squad player now so it wouldn't be surprising to see him move. Although seeing both Buffon and Marchisio leave in the same mercato could be too much for some fans.
The signing of Blaise Matuidi was supposed to be the missing piece in Juve's midfield and although he has performed well this season it is apparent his signing isn't enough to help Juve progress to the next level. He brings a lot of energy and determination but as highlighted in the first leg defeat to Real Madrid, cover for Miralem Pjanic is desperately needed. Pjanic himself has been better than his debut season in 2016/17, but he, like Khedira, goes missing too often or is being asked to play the bruiser role, which really doesn't suit him.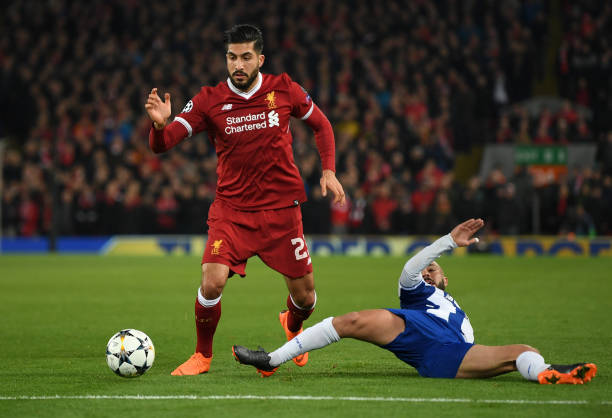 There have been plenty of potential midfield signings mentioned and when you're a club the size of Juve it appears not a day goes by where there isn't some kind of speculation. Emre Can was apparently a certainty to sign for Juve at the end of his contact with Liverpool however nothing has been finalised yet. He is a very similar player to Khedira, Marchisio and Matuidi and although his talent isn't in question it is apparent he isn't the type of player required at the moment. The dream signing for many Juventini would be Sergej Milinkovic-Savic; his mouth-watering, dynamic performances in Lazio's midfield have attracted the attention of Europe's elite, however it's unlikely he'll join Juve whether it's because of the hefty price tag or whether it's down to the working relationship between Juve and Lazio is a matter of opinion. Atalanta's Bryan Cristiante and Sampdoria's Dennis Praet are also possibilities, as is Nebil Fekir from Lyon; all have the attacking talent and flair to support Pjanic in the link between midfield and attack.
Anthony Martial has also been mentioned as a Juve target after reported meetings between his agent and Juve representatives after the game against Spurs at Wembley. Martial is a big name and he would be a very important signing in terms of Juve's stature among their peers and the increased ability to attract big names will turn heads across Europe. However Martial is perhaps not what Juve need either especially when they have Juan Cuadrado, Federico Bernardeschi and Costa already in the squad and Marko Pjaca still to return. If it were to happen one would expect Mario Mandzukic to make way, he has made a name for himself since his 2015 move from Bayern Munich and was successfully transitioned to a left wing role last season, however it is not his natural position and if he isn't going to play centre forward he is surely being wasted at Juve. He has looked well short of his best at times this season, despite two clinical headed goals against Real Madrid.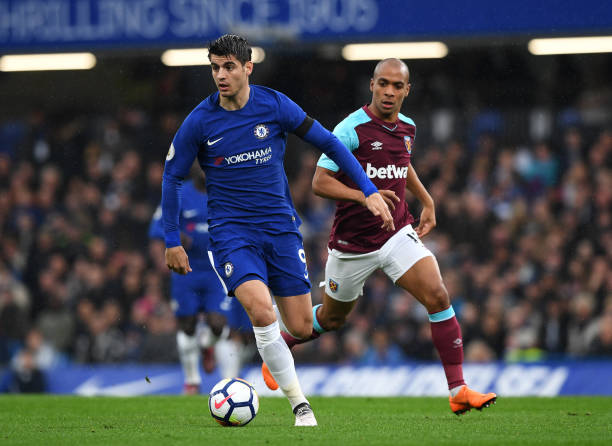 If Juve are indeed looking for a replacement striker, then the links with Alvaro Morata would be music to the ears of Juventini. After somewhat reluctantly leaving in 2016 he would be welcomed back like a long lost relative. He proved to be a very capable player in his two years at Juve and hasn't exactly caught the imagination during his time at Chelsea, given their probable management change in the summer it is possible Morata could be available. He would certainly take some of the goal scoring burden from Gonzalo Higuain and might just propel Juve to the next tier of European teams.
Of course we have a whole summer to debate the mercato and there are endless possible signings and squad permeations to be debated, but now is the time for Juve to lay the foundations of their reaction to the European disappointment. Changes are required; a change in personnel and a change in attitude. Both are easily attainable and as Max Allegri and Giuseppe Marotta are stood at the crossroads Juventini are praying they take the right path.