Aleksandr Golovin teared on to the world stage with a masterful display in Russia's crushing FIFA World Cup win over Saudi Arabia. The handful of assists and the delightful free kick showed his growing collection of admirers exactly what he's about, but this wouldn't have come as a surprise to many clubs who have been tracking him, including Dortmund, Arsenal and Juventus.
Juve have been monitoring Golovin for some time and reportedly have an agreement in place to sign the Russian after the World Cup. Recently, CEO, Giuseppe Marotta teasingly suggested signing Golovin is "more than just a possibility", it's fair to say when Marotta speaks in such certain terms things usually happen.
The signing of Golovin would be a dream scenario for both player, country and club. From a purely commercial point of view he will help expand the Juve (and by extension, Italian) brand in Russia, which on population alone is a huge financial triumph for Juve. High-profile Russian players don't often play in Italy and to have one of the best talents of the current Russian generation would mean a massive commercial windfall for Juve and generate Russian interest in Golovin's career in Turin.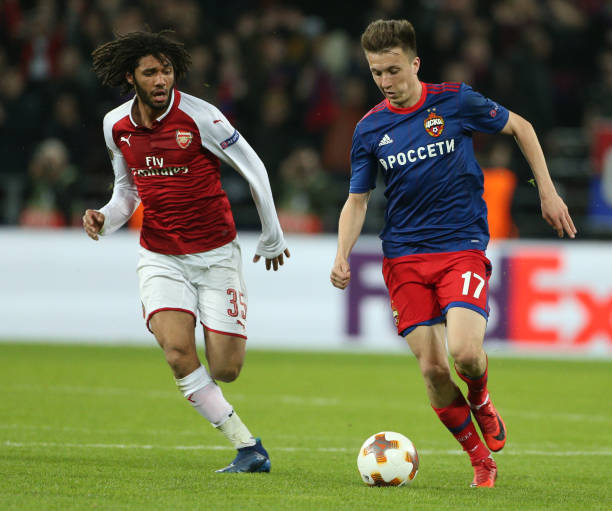 If he were to come to Juve, it is apparent one or two players would have to make way, as is Juve's style with transfers. Marko Pjaca will apparently be used as bait to grease the wheels for a deal with Lazio for Sergej Milinkovic-Savic. Given Pjaca's lack of time at Juve, which is certainly no fault of his own given the dreadful injury he sustained on international duty in 2017, it wouldn't be a surprise to see him leave, whether he goes to Rome or elsewhere is debatable. Mario Mandzukic is also likely to be to be leaving after the World Cup and Max Allegri has said he would be moving into a central striking role even if he does stay. Those two, plus Stefano Sturaro, would probably be in line for the Juve exit door should Golovin's move come to fruition.
The reported arrival of Anthony Martial from Manchester United would immediately plug the left sided role and this would negate the need for Golovin to play in there, however we saw Golovin take up a few positions against Saudi Arabia in a free attacking midfield role, the starting positions he takes for each of his roles in Russia's goals shows this perfectly; his first assist came courtesy of a lovely floated left wing cross to the far post, the second Russian goal was all down to Golovin's magnificent speed and awareness; starting in a right sided attacking midfield position he chased down a through ball and neatly squared for Roman Zobin to assist Denis Cheryshev's sumptuous first goal.
His second assist again came from a floated cross, this time on the right hand side, for brick-shithouse target man, Artem Dzyuba, to head home. His own contribution to the score line was a last-minute free kick; a perfect placed shot to the goalkeeper's left. His long shots and dead ball abilities are another string to Golovin's bow as Arsenal fans will know from the UEFA Europa League encounter earlier this year. All being said, this was almost perfect game from Golovin, limited opposition and yellow card notwithstanding, and it will have piqued the interest of many of Europe's top clubs.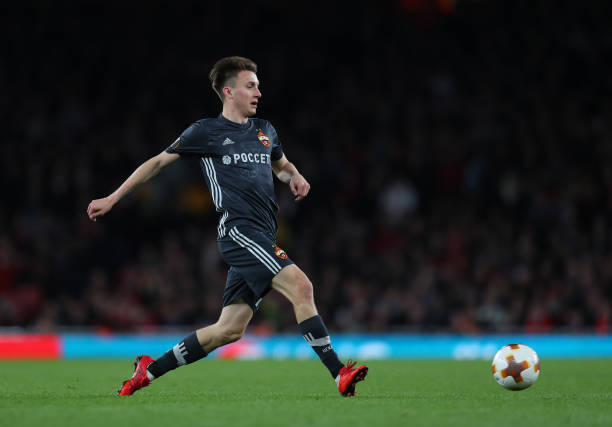 On the pitch, Juve would gain a very versatile midfielder, blessed with great technical ability and determination. Juve have a need at both the attacking left and central midfield and Golovin can play both very well. Not only is Golovin an adept attacking player, he is also capable of playing a deeper role in central midfield, this is something we have seen during CSKA Moscow's run to the UEFA Europa League Quarter Final last season.
He is a robust tackler, has great balance and has enormous levels of stamina. Although small in stature, he is a physical midfielder and coupled with his passing abilities (80% pass accuracy during the last Russian Premier League season) he would fit into Juve's midfield with great ease.
In fact it is difficult to imagine a scenario where Golovin wouldn't flourish, especially with the likes of Pjanic, Khedira and Matuidi around him, and he would certainly fill the need for someone to provide cover for Pjanic on a more permanent basis. One only has to look at the Champions League Quarter Final first leg against Real Madrid to see how badly Pjanic was missed, imagine the impact Golovin would have made in that game, especially in the period between Real Madrid's first goal and half time where Juve were the better team.
Golovin would give Allegri so many tactical options; he could switch to a two-man attack of Mandzukic and Higuain (provided both stay in Turin), with Golovin playing in the Pjanic/Dybala role. He can play in an anchor or slightly less defensive midfield role to allow Pjanic and company further room to attack, with the possibility of switching to a 4-1-2-2-1 formation.
Golovin can also play as part of the trusted 3-man central midfield, possibly on the left of the three, to allow him to attack from the left if Allegri persists in playing the lop-sided formation with Costa the only true wide player.
Juve's midfield may be somewhat lacking at the minute but Rodigo Bentancur's progression, Emre Can's probable arrival, and hopefully Golovin joining Can in giving the cheesy thumbs up photo during his medical, it certainly gives the Bianconeri plenty of hope for the future.
Given the way in which Golovin ran the game for Russia last week he is now likely to command an even bigger transfer deal to bring him to Italy, even so, it should be well within Juve's reach, and if they wanted to, without the need to sell anyone first. However, I would expect a midfielder, certainly Sturaro and possibly one other, or one of the strikers to make way to facilitate Golovin's move.
All in all, Golovin is a player of immense versatility and his arrival would certainly fill a lot of gaps in the starting line-up, not only is he young and dynamic, he also has a creative spark about him which could light up the Juve midfield for years to come. Credit must go to Juve's scouting team for highlighting Golovin before the majority of their European rivals, the task for Juve now is to get the deal over the line as soon as possible.