The World Cup is nearly upon us, and the excitement in the air is thicker than the humidity in Manaus. Err, let's hope not. Luckily for us Manaus is on the shortlist of things that aren't going so great for Juventini in Brazil. Here's a look at what's what with I Bianconeri this weekend.
Chile vs. Australia, Friday, 18:00
Juventini: Arturo Vidal, Mauricio Isla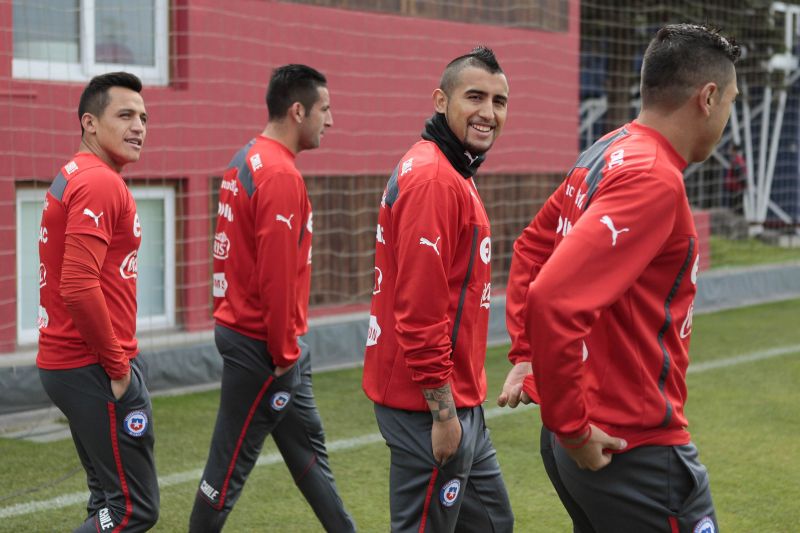 The big story line here is circling around Vidal, and whether or not he will be fit in time. While Chile's hopes aren't dashed without him, they are certainly being supported by his presence in the side. After seeing 15 minutes of action in a friendly on June 5th, he suffered a setback only just returning to train with his teammates today, June 12th. He remains a big doubt for Friday's match, but has hopes he can return for the rest of the group stages.
Isla will likely occupy the right wingback spot for Chile, and could have to hold some of his more forward runs if Vidal is in fact out, to help with possession, or make his runs count for more. Only time will tell. Isla has had more confidence when playing for Chile, and it will be needed tomorrow night.
Uruguay vs. Costa Rica, Friday, 16:00
Juventino: Martin Caceres
Caceres will make his 58th appearance for Uruguay tomorrow as his side takes on Costa Rica. Caceres is expected to occupy the left back of a 4-4-2, in what could be a dominant section of the pitch for Uruguay between Caceres and wide man James Rodriguez.
Italy vs. England, Saturday, 18:00
Juventini: Gianluigi Buffon, Giorgio Chiellini, Claudio Marchisio, Andrea Barzagli, Leonardo Bonucci, Andrea Pirlo
The game many of you will be waiting for, Italy take on England Saturday night in Manaus, the stadium with the sketchy pitch. Here's to hoping that it gets pulled into shape in a timely fashion. As for I Bianconeri, Buffon, Chiellini and Pirlo look the only sure starters at this point. Barzagli should partner Chiellini in defense barring any injury setback, and if he can't go Bonucci will be in the running with Paletta to take his place. Marchisio is a wild card at this point as Prandelli seems to be enjoying withholding what formation will be used until the last minute. If it is in fact a 4-1-3-1-1 then he is expected to play alongside Pirlo and Verratti in midfield. He could also play behind either Balotelli or Immobile alongside Candreva as we saw against Luxembourg. Either way, the odds of Marchisio seeing the pitch as a starter or sub are fairly high.
Switzerland vs. Ecuador, Sunday, 13:00
Juventino: Stephan Lichtsteiner
Tried and tested, Lichtsteiner will take up his favored right back position against Ecuador in what should be a highly entertaining match. Not much more to say here; Shaquiri looks set to feature as the attacking mid on his side, which means Licht could benefit from overlapping runs, and less attention from opponents.
France vs. Honduras, Sunday, 16:00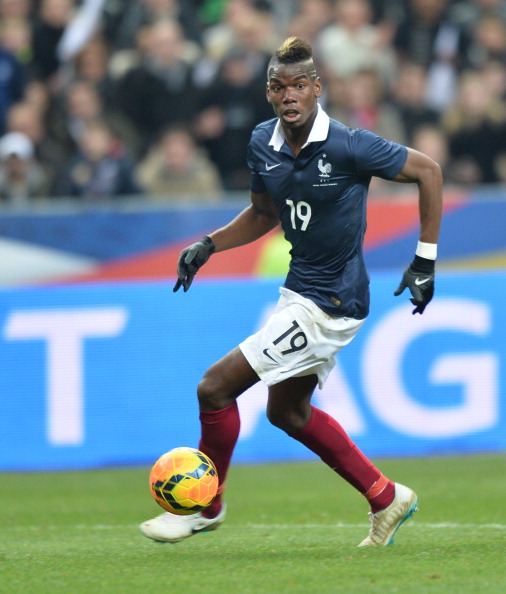 Juventino: Paul Pogba
Pogba's been billed as France's best midfielder leading up to the World Cup. Whether he truly edges out Matuidi in that department will be seen on Sunday in what Should be and easy time for Les Bleus, at least if they have any hopes of getting out of their group. Pogba will likely start on the right of a 3 man midfield with Matuidi and Yohan Cabaye, but have more defensive duties than normal as Deschamps has asked him to concentrate more in that department of his game.
Ghana vs. USA, Monday, 19:00
Juventino: Kwadwo Asamoah
The last Juventino to wet his feet will be Asamoah. He appears set to deputize at left back, a place where manager Appiah likes his concentration and tactical awareness. For more on Asamoah, David Tenenbaum recently reviewed his latest friendly, and was able to ask questions of the manager.
*Note all times are local Brazilian times. For a look at what that translates to for where ever you are in the world, check out FIFA's Match list.