Chievo v Juventus
Serie A Week 1 – Saturday, 18th August – 17:00 GMT – Stadio Bentegodi

---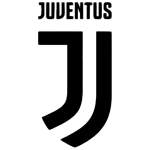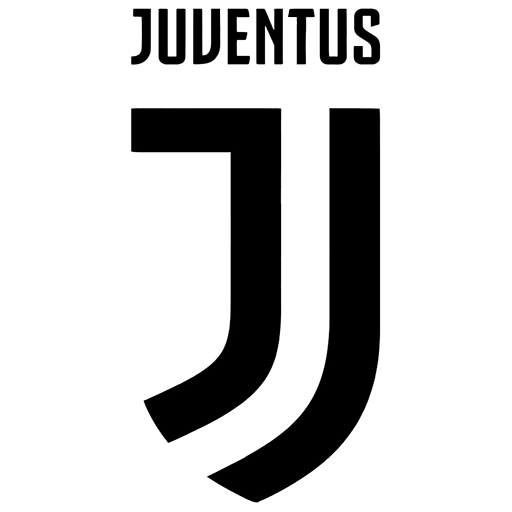 Juventus
I guess the summer went as everybody expected, with Juventus acquiring Cristiano Ronaldo and bringing back Leonardo Bonucci. Some buzz about the management being willing to move on from Gonzalo Higuain surfaced early in May and then Giuseppe Marotta and company were extremely quick to react when the opportunity to sign the very best goal poacher in the world arose.
It is indeed a new era for the Old Lady, now that the Champions League is no longer a dream, but a declared objective. Ronaldo will help Juve in building a quicker, more unpredictable offence, no longer structured around a pure centre-forward and with less reference points. The other attackers will benefit from the attention the Portuguese ace will draw and from his ability to distribute the ball and open space for channel runs. Heck, we might even see some counter-attacks and long through balls.
The return of Bonucci was even more stunning than acquiring Ronaldo, since his exit was rather contentious, especially considering that the brass sided with Massimiliano Allegri, as natural. However, the two were able to patch things up and the Italian captain made some sacrifices to make it happen. It is unfortunate that the whole deal with Milan cost us Mattia Caldara, who has a very bright future ahead of him, but it looks like there were not many takers for El Pipita. Caldara joins the extensive list of youngsters that fans awaited with much anticipation but were later sold to make a profit. It was more complicated than that in this case, but this is the substance.
Make no mistake, the back-line was massively strengthened since Bonucci effectively takes the spot of Benedikt Howedes, who was nowhere to be seen for most of last season, since nobody else left, but undermining the long-term plans for the department stings. Juventus are in win-now mode in Europe, which is uncharted territory, and the window to get it done is as long as Ronaldo's contract.
In a surprising turn of events, the club announced the release of Claudio Marchisio on Friday, mutually ending a 25-year-old partnership. It is true that Il Principino was never quite himself after the 2016 ACL tear, but the timing is odd and you could argue that the midfield could use one more piece even before this departure. I guess the rumours about Allegri willing to try Federico Bernardeschi there are true and if he could replicate the work of Blaise Matuidi as hybrid box-to-box/winger, but with much better feet, that could turn out to be a positive experiment.
The acquisitions of Joao Cancelo and Emre Can flew under the radar because they were done early, but both are set to be essential parts of the squad. The full back fills a big need and brings a lot of quality, the German was a bargain and will provide some muscles and much more.
With few players returning late from the World Cup and others taking more time to round into shape because of their physical traits, the first matches will be weird and the rotations will be particular. As the coach stated, the routine stuff will commence after the international break. There is not much suspense about the first lineup, which will comprise of Wojciech Szczesny, Joao Cancelo, Leonardo Bonucci, Giorgio Chiellini, Alex Sandro, Miralem Pjanic and Cristiano Rolando. Sami Khedira and Emre Can would battle it out if a two-man midfield was the choice, but they could end up both starting. Paulo Dybala and Douglas Costa should be in the XI, one between Bernardeschi and Juan Cuadrado would be left out with a 4-3-3. Matuidi and Mario Mandzukic are initially penalized by their deep World Cup run. Leonardo Spinazzola is out for a while with an ACL tear, Mattia De Sciglio is already banged up.
Probable lineup:
4-4-2: Szczesny; Cancelo, Bonucci, Chiellini, Sandro; Bernardeschi, Khedira, Pjanic, Costa; Dybala, Ronaldo. 
Injured players:
Spinazzola (knee), De Sciglio. 
Suspended Players:

None. 

Chievo
Chievo Verona have had a challenging summer from the judicial standpoint, because they were indicted for several transactions with Cesena that the prosecutor believed were set up just to make false profits and therefore to rig the balance sheets. They were lucky to escape a trial in July because of a defect of form, but their permanence in Serie A truly hung in the balance for a while, since Cesena were slapped with 15 penalization points. They will go to court in mid-September and Crotone tried every measure first to get the relegated and to postpone the first matches but were unsuccessful.
They had a slow reinforcement campaign but added a couple of pieces late. They lost two key elements: Roberto Inglese and Lucas Castro. They had sold the first one to Napoli a year ago, so they were prepared and replaced him by redeeming Mariusz Stepinski, who had some flashes in the second part of last season, and signing Filip Djordjevic, who was prolific in France before being buried in the depth chart at Lazio. Castro had a more particular role as glue guy between the offence and the midfield: Joel Obi netted few goals at Torino, but he is a different type of players, so they tweak their system a little.
They confirmed club legend Roberto D'Anna on the bench after his productive work down the stretch and he is expected to confirm his tactical approach, which is a 4-3-2-1 with Emanuele Giaccherini and Valter Birsa in support of a striker, a sturdy defence and a muscular midfield. A more defensive posture is always possible, if not likely, when Juventus come to town: in this case it could be a 3-5-1-1, with one more centre-back in lieu of an attacker.
Luca Rossettini and especially Federico Barba could be valuable additions since their back-line sometimes left something to be desired a year ago and they also let go Dario Dainelli and Massimo Gobbi, so they needed some bodies. The only injury concern is Bostjan Cesar, who is dealing with a sore meniscus, but he is no longer a starter. The hierarchies are not quite established yet: Nenad Tomovic might start for Rossettini, Barba or Depaoli could supplant Pawel Jaroszynski on the left flank and Obi is not a slam dunk to be in XI either and could be replaced by Nicola Rigoni.
We can expect a regular game plan from the Flying Donkeys, which will try to pack the spaces as best as they can when Juventus attack and then strike quickly when given the opportunity. They do not have many speedy players, but Giaccherini and Birsa can be dangerous on the open field. They also rely on their wing game, since they feature an old-fashioned centre-forward who is capable in the air.
Probable lineup:
4-3-2-1: Sorrentino; Cacciatore, Bani, Rossettini, Jaroszynski; Hetemaj, Radovanovic, Obi; Birsa, Giaccherini; Djordjevic. 
Injured players:
 Cesar (knee). 
Suspended Players:

Suspensions. 
Chievo v Juventus Performance Statistics
Formation