Juventus v Fiorentina

Serie A Week 33 – Saturday, 20th April – 17:00 GMT – Juventus Stadium

---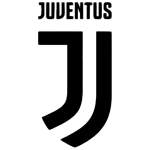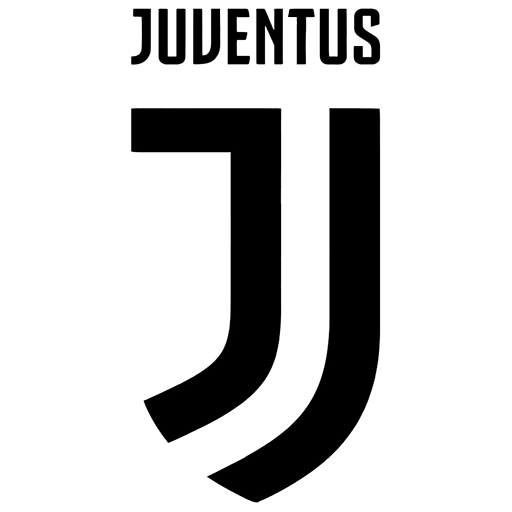 Juventus
What a blown opportunity and what a massive disappointment. There is no other way to describe the bitter end of this year's European campaign. After the feat against Atletico Madrid, it truly felt like this could have been our year, but instead we came across an apparently formidable Ajax team. And we did not go out due to bad luck or random stuff, but by being severely outplayed, both at home and on the road, which is inexcusable. Maybe Ajax is indeed on a mystical run and I hope they go all the way because how they play is truly amazing, but it would have hurt less if we got bounced by Los Colchoneros.
Kudos to the opponents who thoroughly deserved it, but there is something that just does not ring right. In the first half the Bianconeri were able to match the intensity and not only hang, but also pin the opponents and the lead was not out of the blue. However, the lads completely fell apart in the second half and never responded to the opponents' complete domination.
Either the sudden equalizer smacked them in the teeth so hard that they were never quite able to recover, and unfortunately mental toughness has often been a liability for Juventus in Europe, or they just run out of energies and got pushed around by much more dynamic enemies. Likely a combination of both and we did arrive limping at the final stretch of the season, as evidenced by the long list of injuries. Juventus have not had a brilliant playing style in forever, but that has not stopped them from being dominant on several occasions. The collapse can not be justified only with the differences between 'beautiful game' and a more methodical and conservative approach.
The president confirmed Massimiliano Allegri after the game and we will see whether that will hold true after the exit meetings at the end of the season. Perhaps he did it to avoid rumours or simply because there are not many palatable options available, but there is no denying that some of the stuff the coach was in charge of ended up hurting the efficacy of the team.
The low rhythm did not help, especially in the first leg where there was some more room to counter, but we preferred to play it safe and attack only with few men. The constant shuffling of players and tactics made us lose reference points: how many positions have Federico Bernardeschi, Emre Can and Joao Cancelo changed this year? Continuity is key, for them and for their teammates, who know where to find them on the pitch. While it is nice to be a little flexible tactically, a pair of different schemes suffice. The playing style has been the same for years and there is no point in complaining about it now and any philosophical discussion is moot if you do not have juice in your legs.
Despite the extraordinary measures taken to keep the men fresh and rested, we approached the crucial part of the season with Giorgio Chiellini and Mario Mandzukic on the mend, Douglas Costa hurt after having played just once in two months, Paulo Dybala subbing off at half time with a quad injury and Sami Khedira so banged up he elected to have season-ending knee surgery two days removed from the game.
The squad has to be rejuvenated and the physical preparation must be bettered. Some freak accidents cut short the rotations, but the roster was already shallow to begin with.
Mattia Perin went under the knife to fix a bad shoulder and will miss the last few games too and Mandzukic might not be able to return due to a patellar tendon problem. For what could be the last meaningful game of the season, Juan Cuadrado and Ronaldo were the only ones announced as starter. The Colombian can play in multiple spots and might do it over Bernardeschi who has been run into the ground. There could be some rotation mostly on the defensive flanks and Rodrigo Bentancur has some chances to start too.
Probable lineup:
4-3-3: Szczesny; Cancelo, Bonucci, Rugani, Sandro; Can, Pjanic, Matuidi; Cuadrado, Kean, Ronaldo.

Injured players:
Caceres (thigh), Khedira (knee), Perin (shoulder), Dybala (quad), Mandzukic (knee), Chiellini (calf).

Suspended Players:

None

Fiorentina
Fiorentina have had a blah season and find themselves in no man's land in 10th position, 13 points behind a Europa League berth. They can go nowhere in Serie A, so their only remaining goal for the season is Coppa Italia, where they have reached the semifinals and tied 3-3 in the first leg at home against Atalanta.
The team has quite clearly underachieved since in terms of sheer talent they are up there, if not better, than Atalanta, Torino and Sampdoria, which are all above them in the standings. However, they got stuck in an endless morass of draws and lost faith in being able to mount a comeback pretty early.
The ownership noticed and decided to move on from Stefano Pioli two weeks ago, bringing back Vincenzo Montella. L'Aeroplanino had his problems elsewhere, but he finished fourth in all of his three seasons here, something that seem quite unthinkable aright now.
After playing most of the season with 4-3-3, he installed a sort of 3-5-2 in his first game back, not a pure one since Federico Chiesa, who should technically cover the whole flank, really played there only offensively, while Nikola Milenkovic slide there defensively. On the left, Cristiano Biraghi is well suited to be a wing back and also Jordan Veretout can widen his position in some situations. It is no different that what we have seen over here in previous years.
They have some intriguing pieces, but most of them have been plagued by inconsistency and their big January acquisition, Luis Muriel, is basically the poster boy of a player with immense potential but that has never been able to put it all together. Giovanni Simeone was supposed to make the final leap this year, but at some point the tenacity can bring a striker only so far if his technique and clutchness are not refined enough. He has been benched for an alarming amount of times too.
The only one that has it going at all times is Federico Chiesa, who is scary consistent and just a fantastic all-around contributor. His pace, determination and leadership are terrific for his age and he is always the last one to quit. Sure, he could perhaps score more, but his shooting skills have already improved a ton since his debut and he also has to do so much for his team.
On paper, their back-line is pretty good: Nikola Milenkovic is highly touted prospect, German Pezzella is a rock, Vitor Hugo is a giant and Alban Lafont, despite some up-and-downs, has shown enough to warrant the hype. In reality, they have rarely been able to prevent the opponent from scoring for reasons that are quite difficult to identify. Federico Ceccherini has often been selected over Hugo recently.
Veretout has featured as metronome, especially early in the season, mostly because he is their most technical midfielder, but he is better as box-to-box because he has decent nose for the goal and is a good shooter. Edimilson Fernandes returned from an injury last week and should be the choice as pivot and he showed well in that position before getting hurt.
The third spot has generally gone to Marco Benassi, who has solid but unspectacular all-around game, but they can also use Gerson to have more offensive punch.
Even though their year has been dissatisfactory, they have the ability to be dangerous in any given match-up because of their speed up front. If anything, they flopped in the easier games where they were the ones supposed to pull the strings. Since the return of the Atalanta clash is next week, they could initially rest some starters, which could allow Kevin Mirallas, Vincent Laurini and David Hancko, Bryan Dabo or some youngsters to get the nod and Chiesa to play in the attack.
Probable lineup:
3-5-2: Lafont; Milenkovic, Pezzella, Ceccherini; Chiesa, Benassi, Fernandes, Veretout, Biraghi; Muriel, Simeone.

Injured players:
Pjaca (knee).
Suspended Players:

None
Juventus & Fiorentina Performance Statistics